6/23/09 – The annual Sawbill Ladies Night Out: The group got off to an exciting start yesterday when they encountered a moose cow with twins along the Grade Road. They were on their way to Grand Marais for dinner, but stopped to take photographs. Once in town, they found a few former Sawbill babes, Jessa Wallendal, Laura Greensmith and K.B. O'Neill, who joined the party. The ladies hit up the Sivertson Gallery to check out the regional art on display, the Angry Trout for a delectable local dinner, and Syndey's Frozen Custard for dessert. They even rescued a few painted turtles from the middle of the road on the way home. – Lee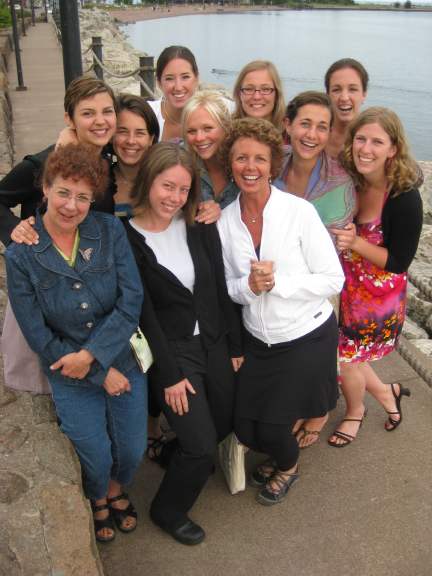 The Sawbill Babes on the bay in Grand Marais.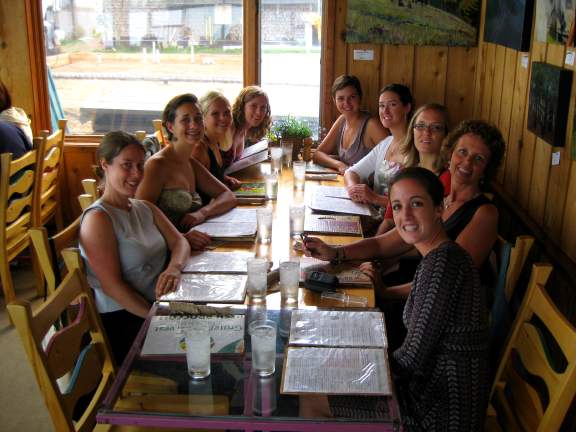 The ladies take time out during dinner to savor the moment.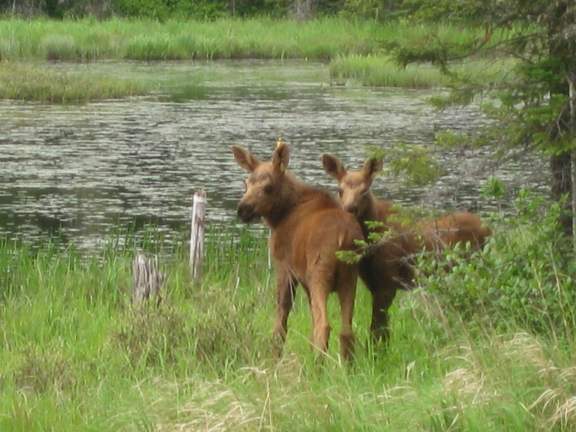 The calves emerged from the woods looking for the mother.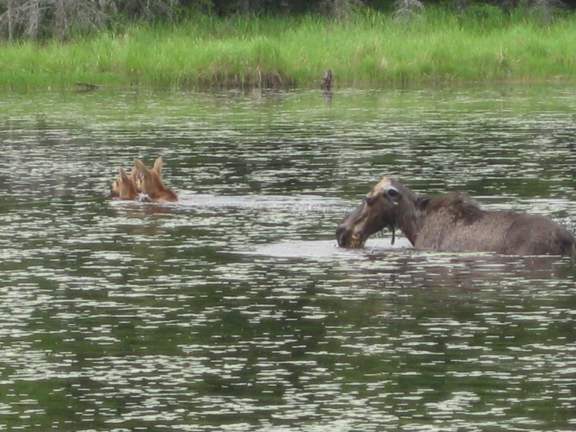 The moose cow overseeing the actions of her young.