6/25/09 – Adam Hansen just sent along these shots from the crew's annual lake trout fishing trip. Current and former Sawbill crew members unite each spring to goof off, retell old stories, and see who can find the biggest lunker. We're going to keep the name of the destination lake to ourselves, but we'd like to let readers know that bragging rights for most and biggest fish this year go to Nathan Ter Beest, former crew member from Omaha, Neb. He caught four nice keepers across three days, and with the help of Adam and Josh, brought in a precarious but necessary load of firewood in their canoe on day two. Nice work guys, and great trip. – Lee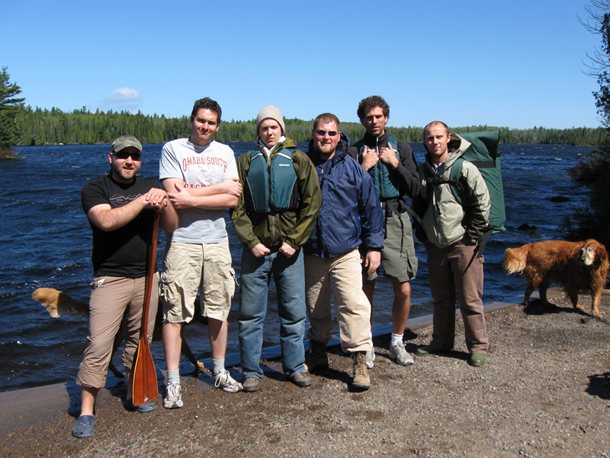 The gang gathers on the landing before the trip for a parting snapshot.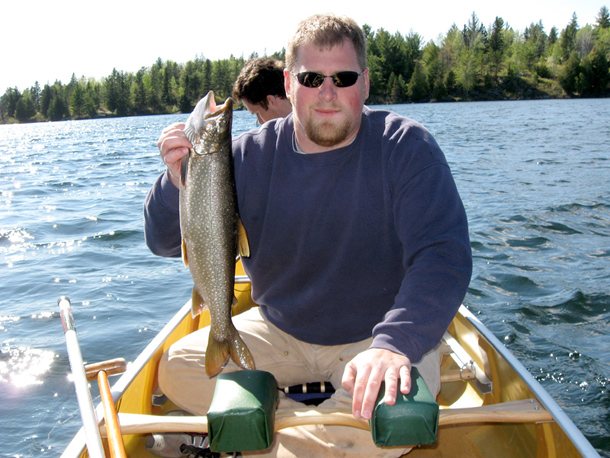 Nathan's laker.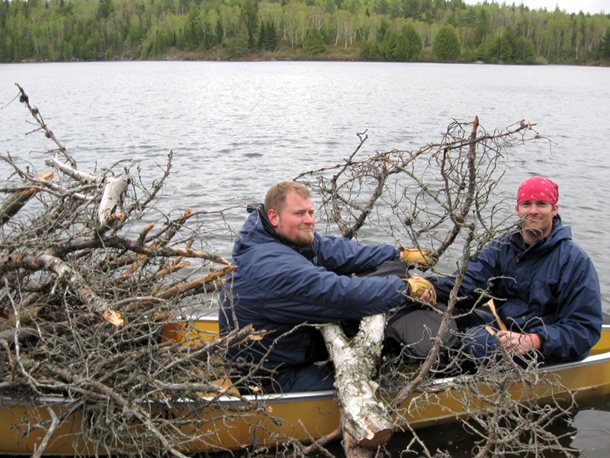 Nathan and Adam proudly hauling a load of sticks for the evening fire. Despite how it may appear, they had the bulk of the weight in the bottom of the canoe, in order to help keep it steady.