8/10/09 – Sawbill crew members pride themselves on knowing the fine details of the canoe routes in the Sawbill area. We all have our favorite lakes, campsites, and top-secret fishing holes. Indeed, experience has its value; but we are constantly amazed by the fresh perspective of first-time BWCA visitors.
In that vein, first-time BWCA campers and Sawbill customers Joshua and Alethea Huyser of Minneapolis embarked today from Kawishiwi Lake on the Lady Chain Loop. Joshua grew up fly fishing and hunting in Montana, and Alethea counts herself an expert on camping in Iowa. Check this space in a week for a chronicle of a first-time trip on a familiar Sawbill route.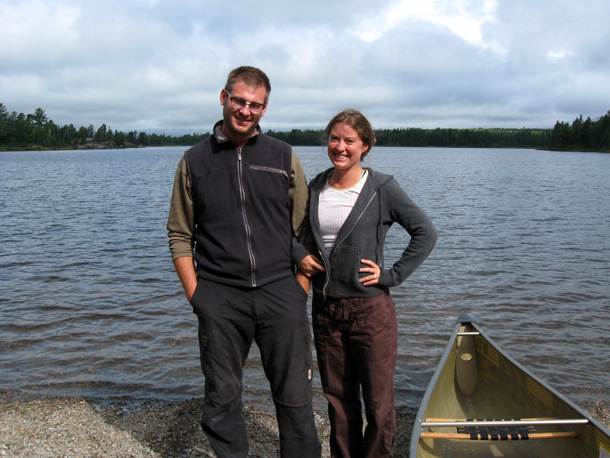 Joshua and Alethea Huyser moments before launching on to Kawishiwi Lake.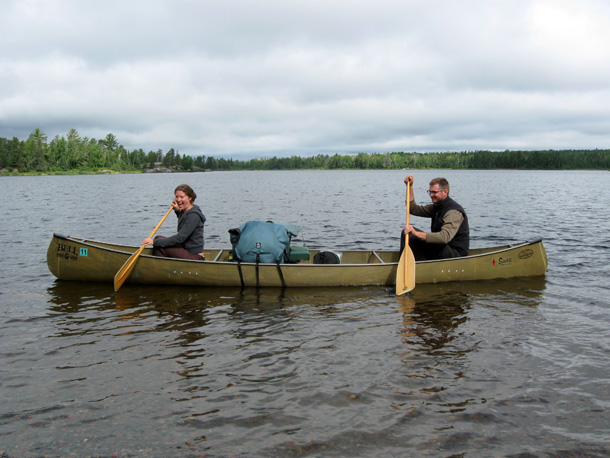 Canoeing is fun!