8/8/09 – August is here, and the boys of Sawbill are hitting their fishing stride. Carl, Lee, Adam and Nathan took advantage of a break in the outfitting action to head deep in the Boundary Waters in search of northern pike. After a few portages, a pair of bushwhacks, and at least one Nathan face plant, the boys settled in for a leisurely, pike-filled afternoon.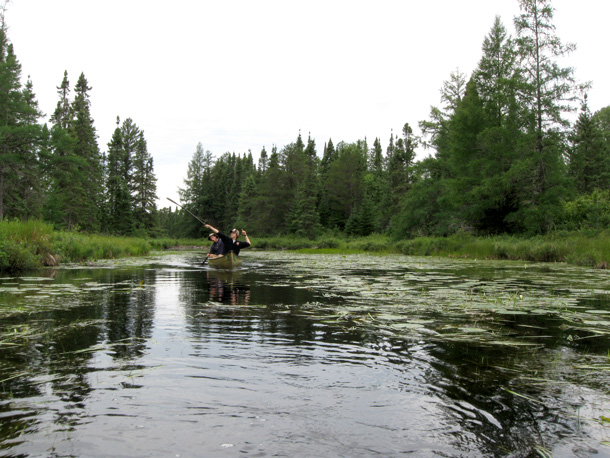 Carl points towards the destination while Lee looks on.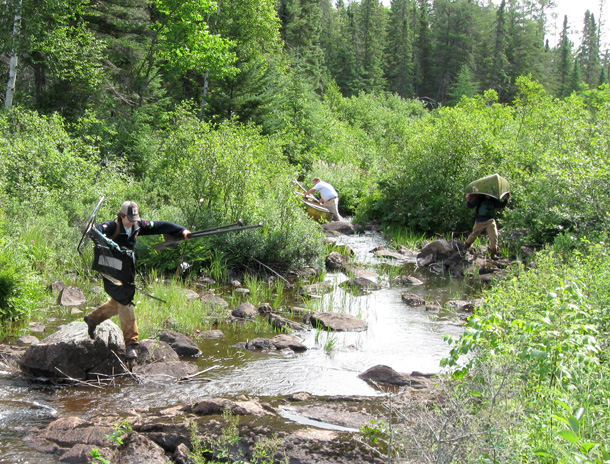 Carl, Lee, and Nathan navigate the creek bed.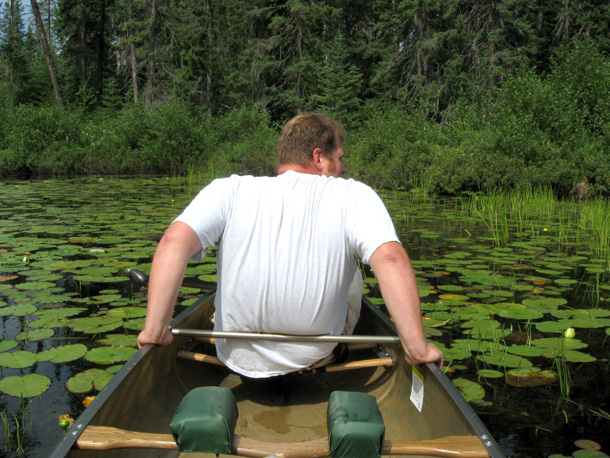 Made it. Nathan looks for structure while the others rig up the poles.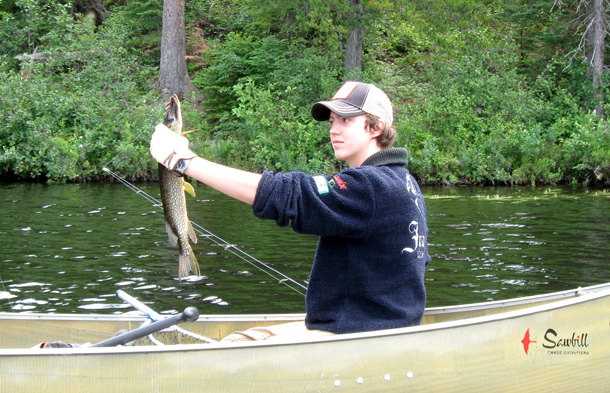 First fish. Carl shows off his fishing acumen with a pretty northern caught on his first cast.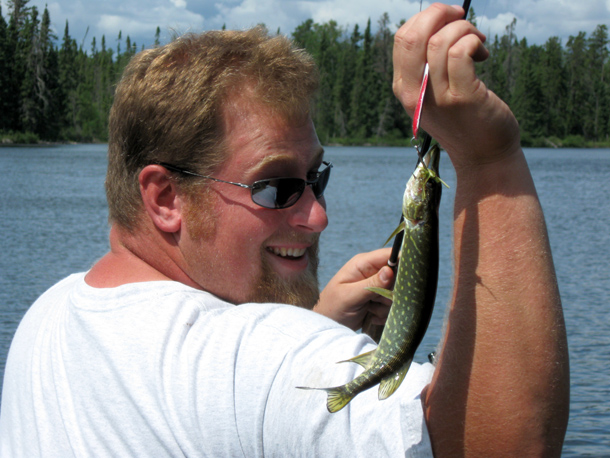 Nathan, although the least experienced pike fisherman of the group, arguably had the most fun.