8/17/09 – Blueberries! For months now, the woods surrounding Sawbill have been filled with loads of green, unripened blueberries. With the colder weather we experienced in late July and early August, the berries were maturing more slowly than normal. We feared that, as in some years past, cold weather and other factors could stunt an entire crop of berries.
Thankfully, our recent warm, wet weather turned things around in a hurry. Berries are quickly reaching maturity and the berry picking fanatics have taken notice. On one trip to Kawishiwi Lake late last week, I spotted over 20 people harvesting berries on a well-known patch along the remote gravel road.
Today, Sawbill crew members Katie Nulicek, Tess Dornfeld, and Gerrit Duys drove to their top secret berry patch, harvesting several pounds of blueberries. Today is August 17, 2009, and blueberry season is here. A little late, but certainly better late than never.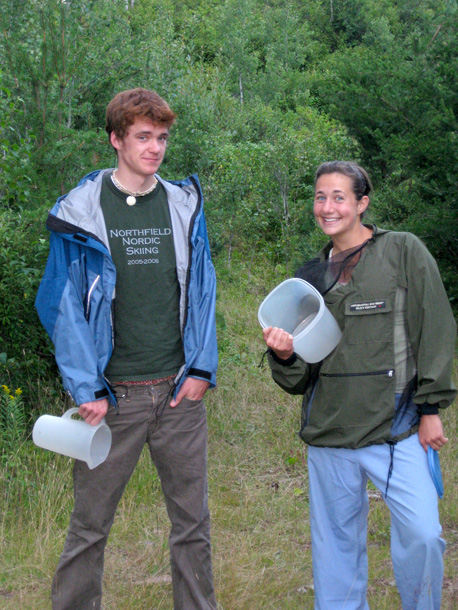 Gerrit and Tess prepare for harvest.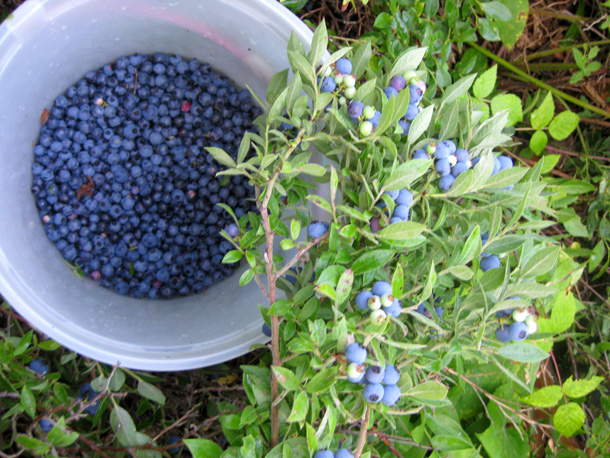 Pay dirt.
UPDATE: A thank you to Clare Hansen for whipping up some delectable blueberry pie.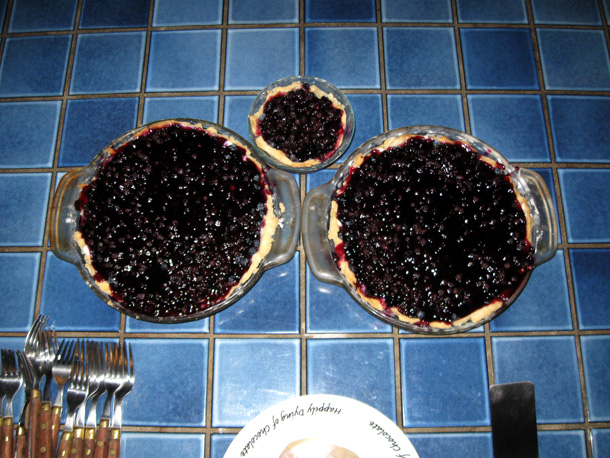 Some of the freshest blueberry pie I've ever tasted.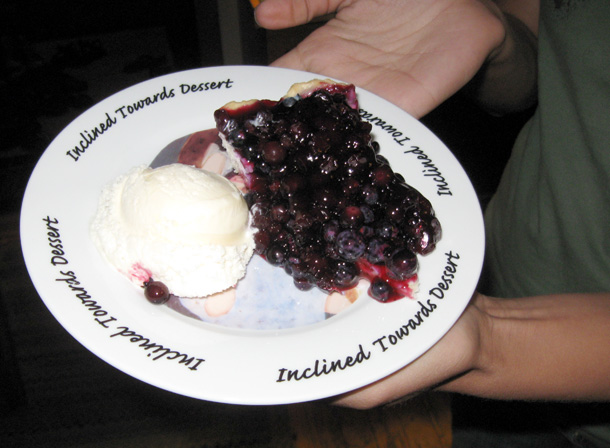 I like pie.