8/29/09 – Cool, wet conditions in late summer have prompted some visually arresting weather phenomena lately. On a recent trip in the Lady Chain Ronald Olson and friends experienced it. Olson's traveling companion Brad snapped a few choice shots. The breaks in the clouds provided just enough highlight to send Brad home with a nice new album for his photo blog.
We've had plenty of rain lately, yet it appears the clouds might be breaking. Things are looking bright for Labor Day weekend. The 5-day extended forecast calls for cool clear nights and warm sunny afternoons working up to the holiday. – Lee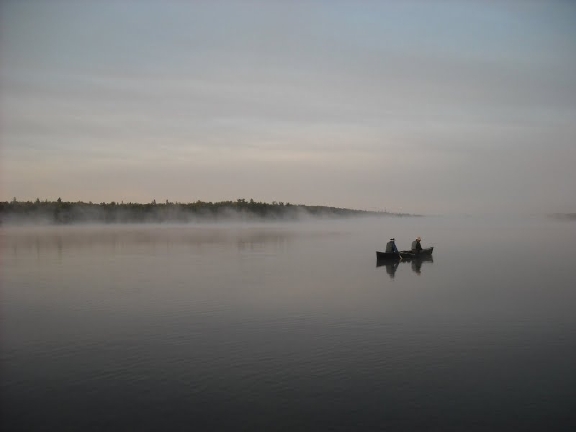 A picturesque paddle through the fog.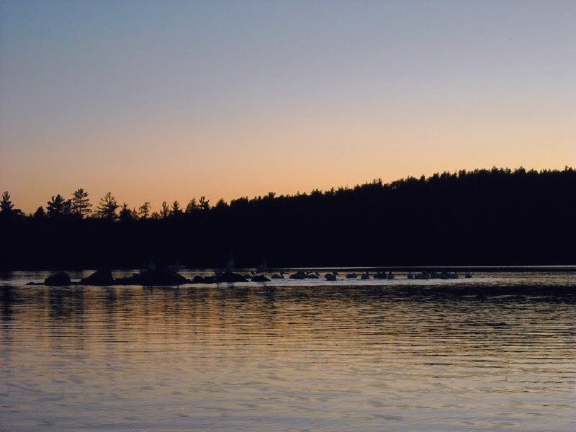 A flock of pelicans gathered on south Alton Lake during a layover from the annual migration. No doubt, they heard about the good walleye fishing.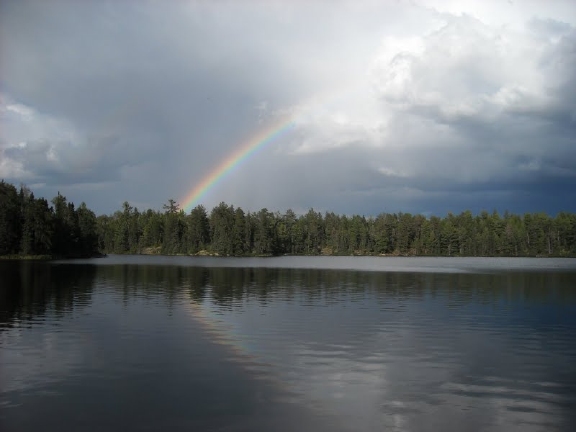 A rainbow shines against a foreboding backdrop.