10/1/09 – More big changes around Sawbill. The New Mobe, a storied former crew housing unit, and hallowed former Hansen housing unit, has been demolished. It has been standing empty for almost two seasons, ever since the day the crew moved into new digs, waiting for the day the backhoe and roll-away dumpsters would show up. It stood as a visual reminder of many seasons of Sawbill history, and will be sorely missed in some circles. There's rumor of a new fire ring being built to fill the space, no doubt a glimpse of new traditions in the making. – Lee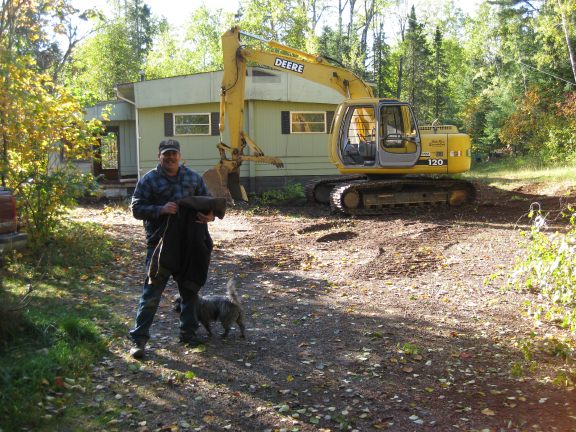 Our friendly backhoe operator prepares for work.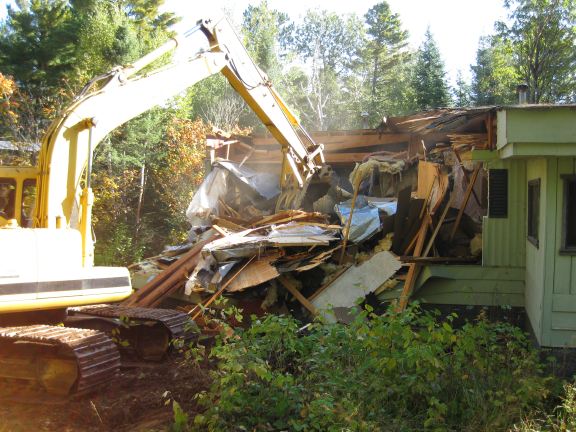 Bringin' down the house.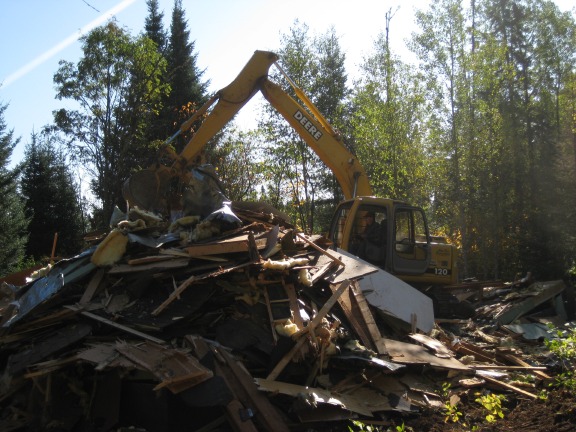 The backhoe compacting the pile of scraps.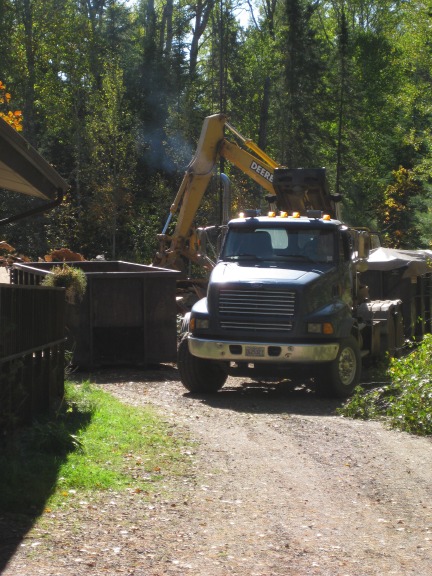 The roll-away dumpsters and the truck that hauled them.