10/5/09 – The Great Sawbill Shootout – For your information, we're not just paddle-happy, fish-finding voyageurs up here in the north woods. In order to sharpen our skills for small game hunting season, Cindy, Clare and I popped off a few rounds at the local shooting range the other day. The gals showed up in their rodeo-going Western wear, rootin' tootin' shootin' attire, or whatever you want to call it. In comparison, I was drastically under dressed, as usual. Despite our differences, we joined forces and succeeded in sending many an empty pop can to recycling heaven, and then made more than a few clay pigeons wish they had real wings to fly away. That's how we start the fall off with a bang. – Lee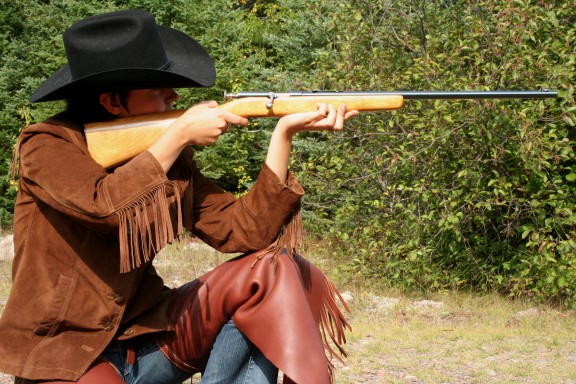 Clare The Sharpshooter.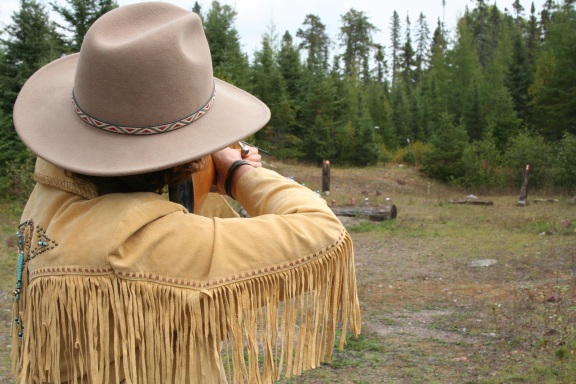 Cindy takes aim as the cans glint and tremble in the distance.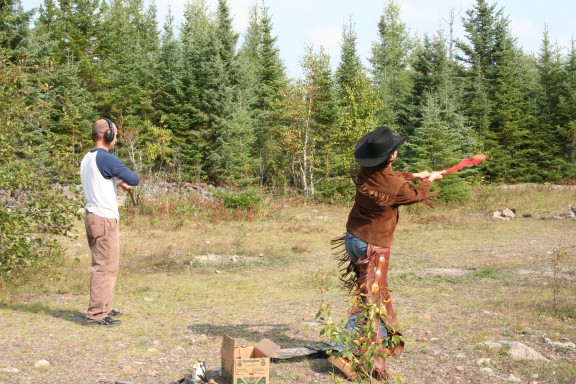 Clare demonstrates her unique, two-handed clay flinging technique.