10/7/09 – Fall mornings – I can't get enough.
I took an early drive to Tofte this morning and caught a remarkable sunrise over Lake Superior. Amid an orange, purple and blue atmosphere of clouds and clear patches, the sun shone through a gap between the lake and a passing cloud layer as quickly as a wink, as if it were knowingly forecasting a fair weather morning.
On the way back up the Sawbill Trail, I stopped at the Temperance River Valley overlook to witness fog rising up through the trees from the river below. The milky white haze traced a meandering stream through the bottom of the shallow valley. Suddenly the sun broke over the ridge behind me and a wave of light crept across the distant hills, illuminating bright swatches of turning leaves.
Indeed, it turned out to be a nice morning, a cool reminder why I need to get up early more often. – Lee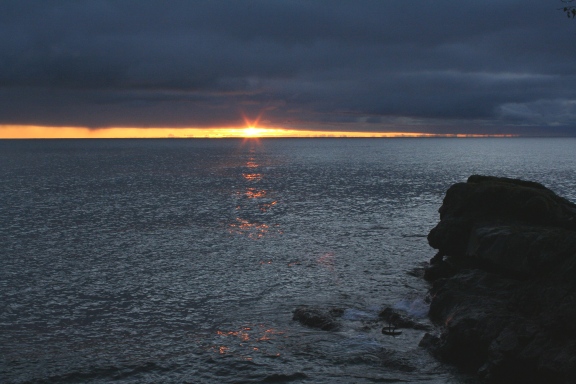 Sunrise over Lake Superior.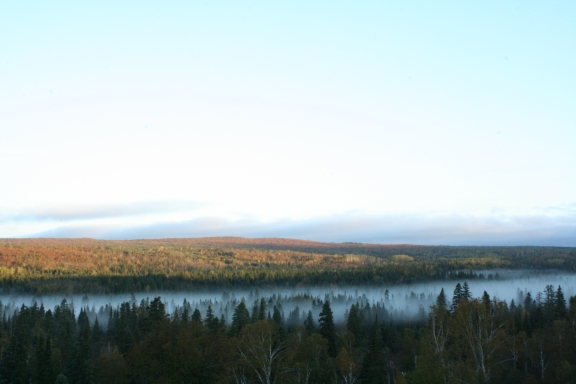 Fog lifting from the Temperance River. Fall colors.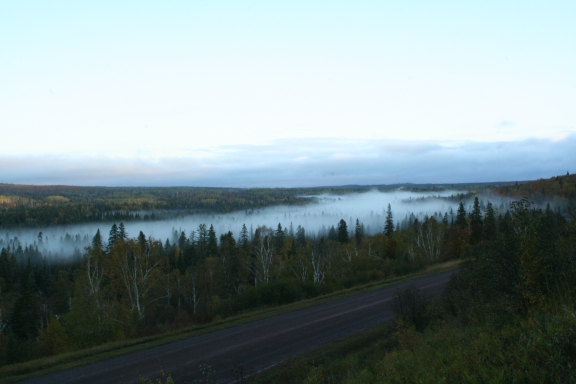 Upstream fog lifting.