12/25/09 – Happy Holidays to all! Here is a chronology of the Hansen family Sawbill Christmas season.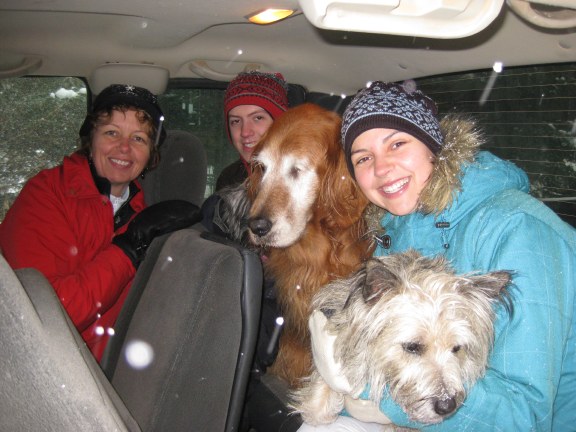 It is a family tradition to pile everyone (dogs included) into the pickup and go hunting for a Christmas tree.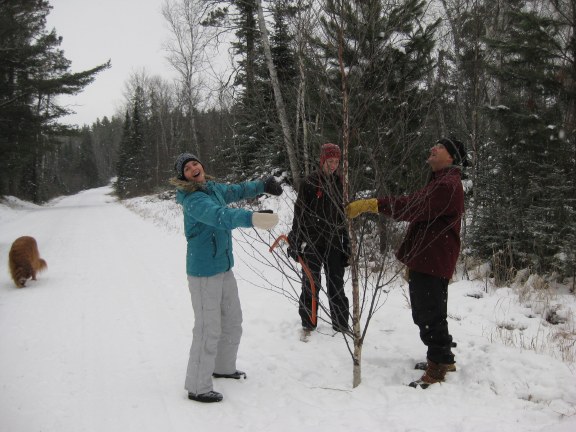 This year we selected an unconventional birch. We also strove to reduce the height of previous years trees.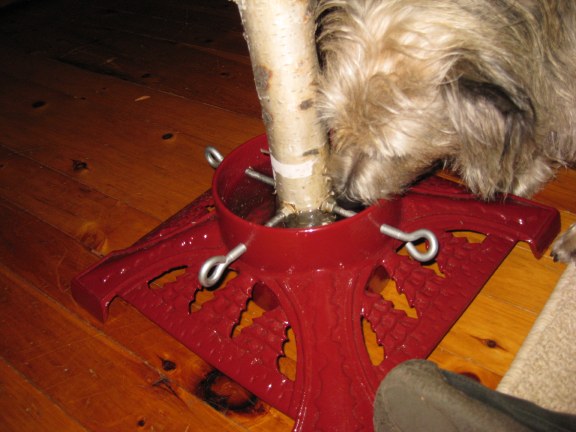 Phoebe decided that the tree stand was the perfect place to quench her thirst.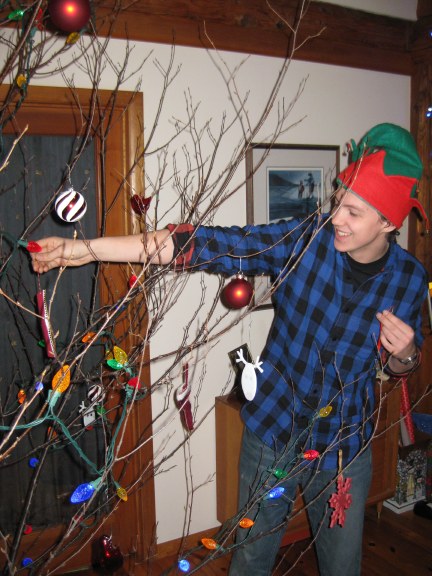 Carl the elf strategically places treasured ornaments.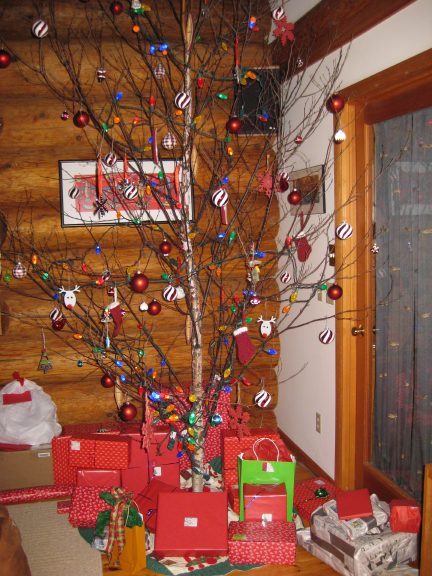 The result of our labors.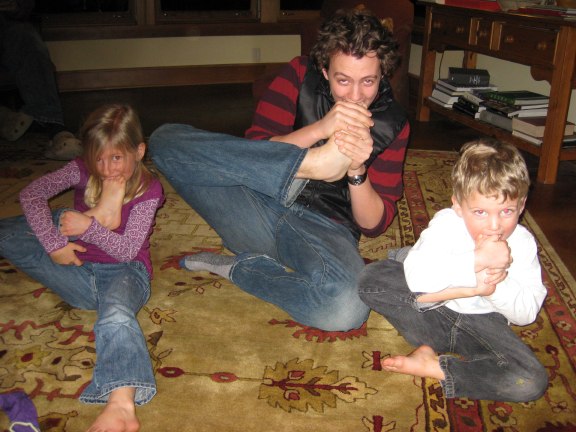 It has become a tradition for us to visit John "OB" Oberholtzer and his family just before Christmas. OB worked at Sawbill for 13 seasons and settled in nearby Lutsen. Hazel and Cy Oberholtzer enjoyed teaching Carl Hansen an important skill.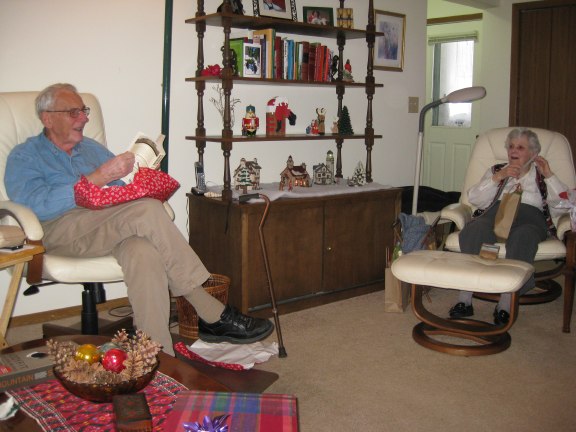 On Christmas Eve we braved the storm to exchange presents with Frank and Mary Alice Hansen, beloved parents and grandparents, and Sawbill Outfitter's founders, at their home in Grand Marais.