3/4/10 – Greg Fangel and Liz Wagner, Tofte and Twin Cities residents and avid cross country skiers, spent a couple of days camping in the wilderness starting here at Sawbill. They enjoyed gorgeous weather – warm temperatures, calm winds, brilliant sunshine and a night sky thick with stars. They were kind enough to share some pictures with us.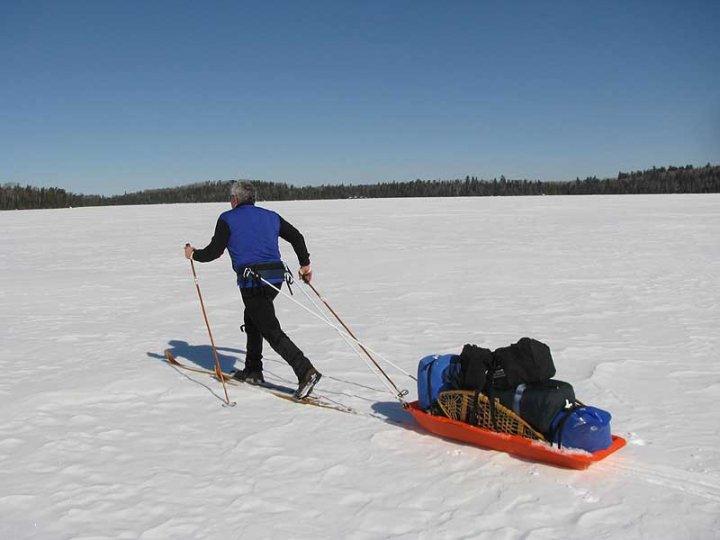 Greg show good skiing form even with a toboggan holding him back.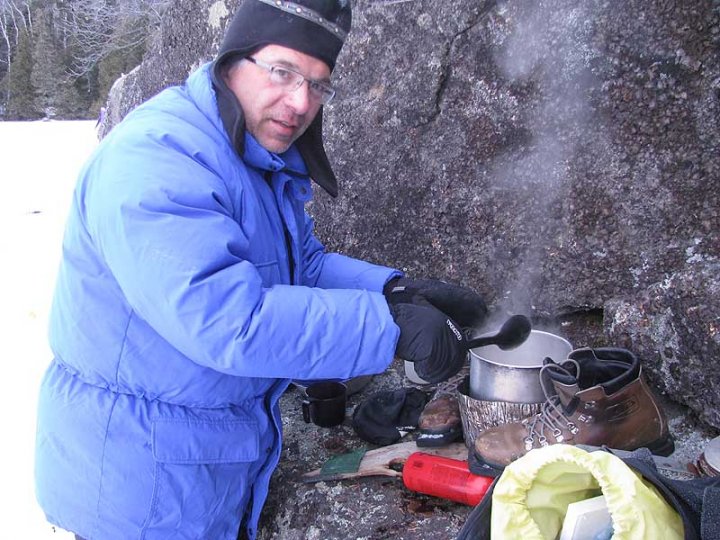 Multi-tasking breakfast and boot warming.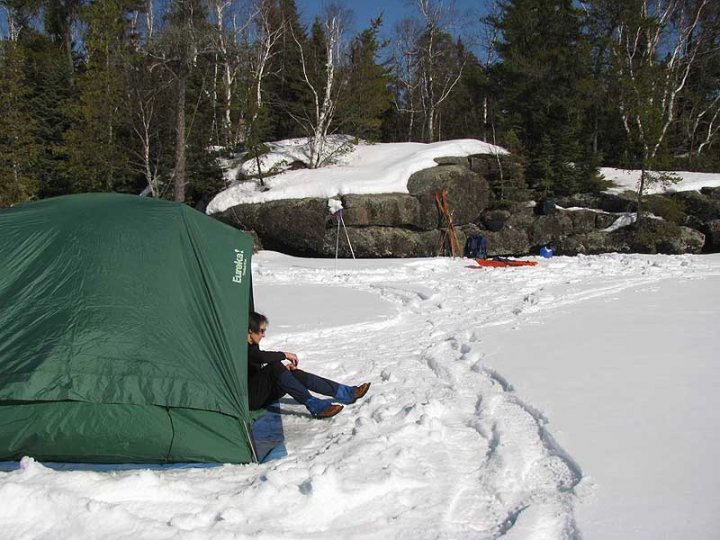 Home, sweet home.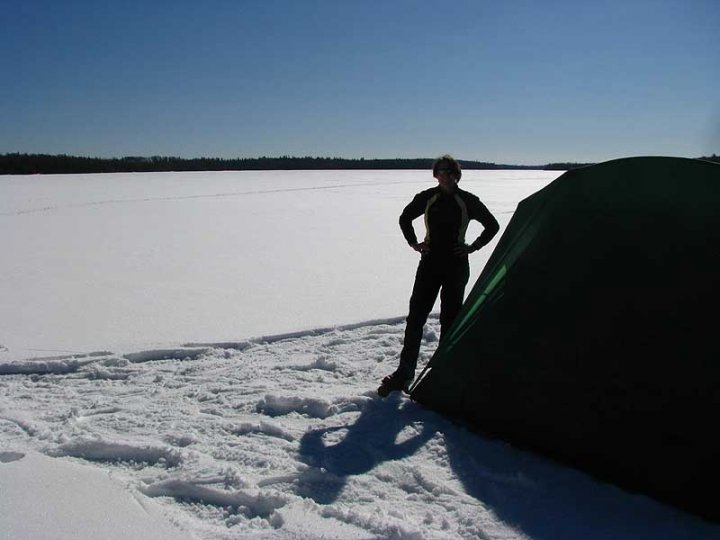 The frozen waves of Alton Lake.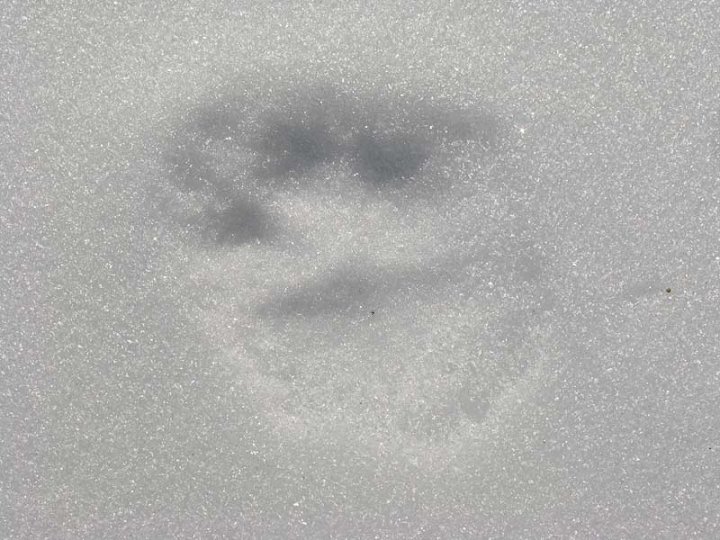 A bobcat track.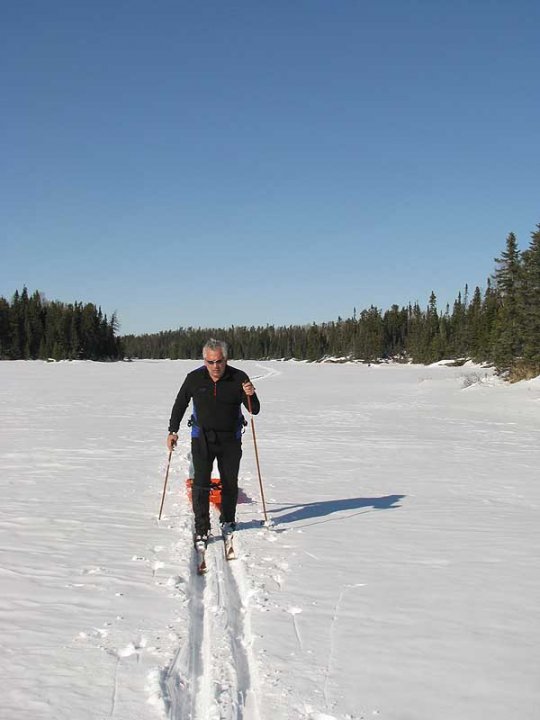 Exploring Kelso Lake.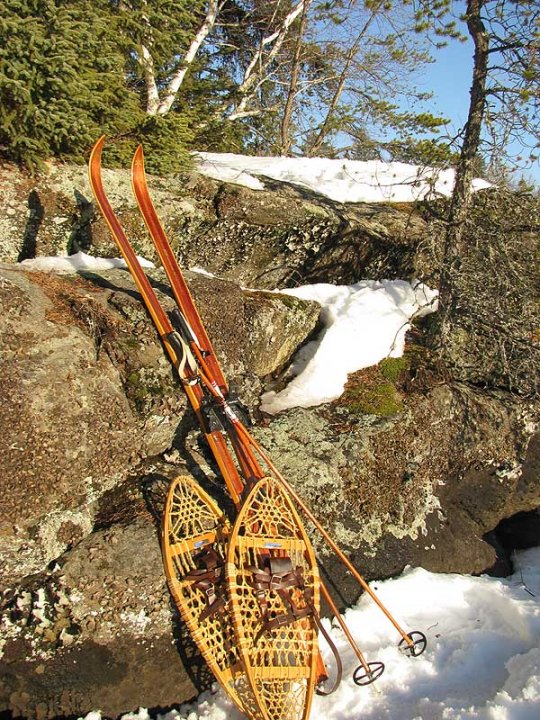 Greg and Liz are aficionados of classic wooden winter transportation. Visit his fabulous website WoodenSkis.com.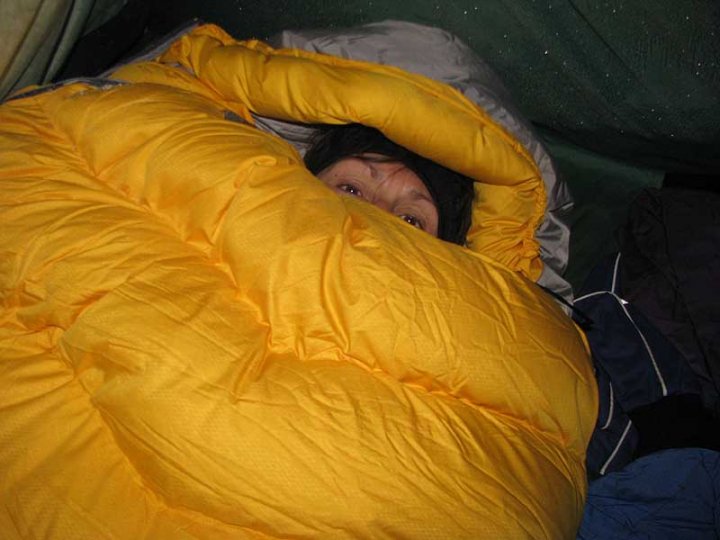 Liz peers comfortably from her down sleeping bag.