3/12/10 – What a difference a week can make at this time of year. A week ago, we were skiing through soft snow on the lake and there was 18″ of white snow on the ground. After a week of unusually warm weather and rain, the lake snow has turned to 6″ of slush and the official snow depth in the woods now stands at 4″. It looks like the middle of April around here with a lot of bare ground showing amid piles of degraded snow. – Bill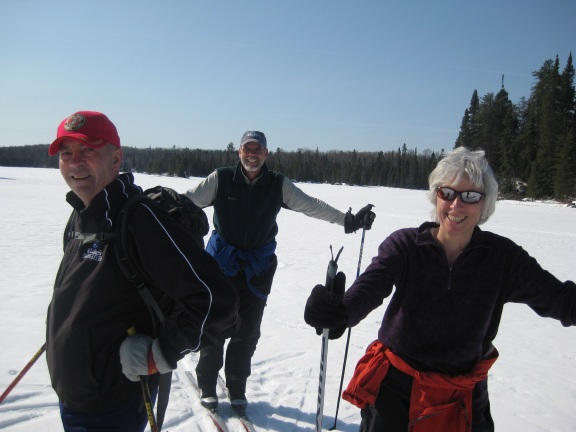 Scott Harrison, Rick Burns and Nancy Burns enjoying a wilderness ski outing on Kelso Lake just a week ago. Scott and Nancy own and operate historic Lutsen Resort. Rick is Nancy's brother visiting from Jackson Hole, Wyoming.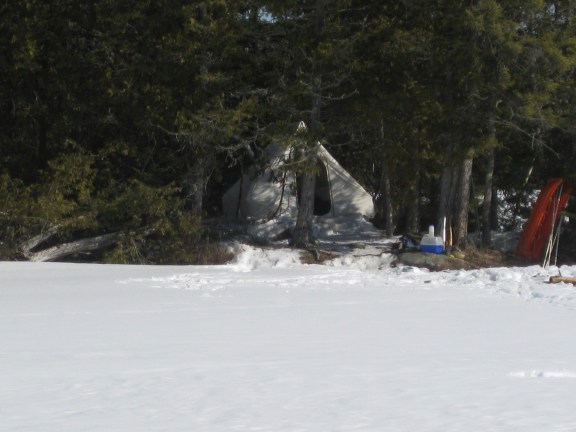 On the same trip we encountered this cozy winter camp. The canvas tent and wood stove were rented from The Canoeist in Two Harbors.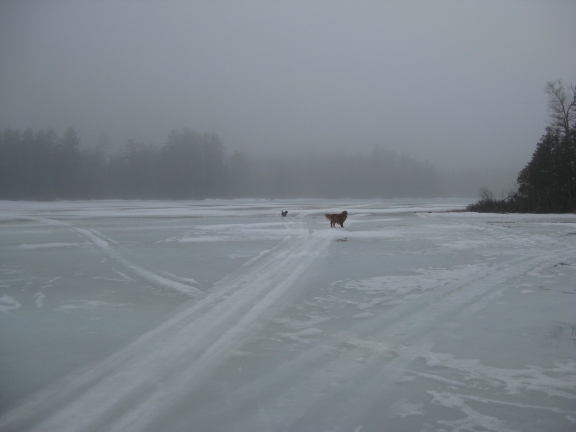 Contrast the scenes above to this shot of Sawbill Lake today. Wet, wet, wet.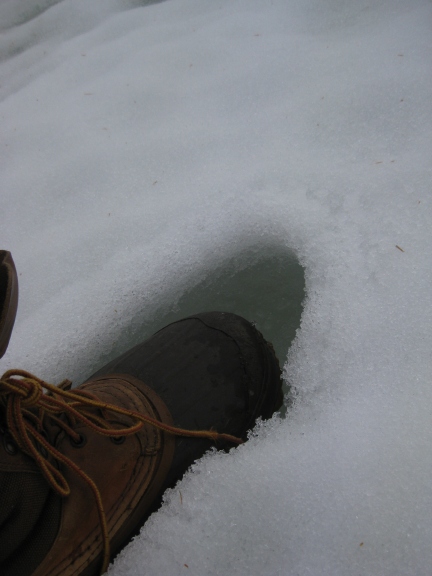 You can see how soft the lake surface has become, but there is more than 2 feet of solid ice under my boot.


Large patches of bare ground are now exposed, but history tells us that more snow is very likely to fall before spring really arrives.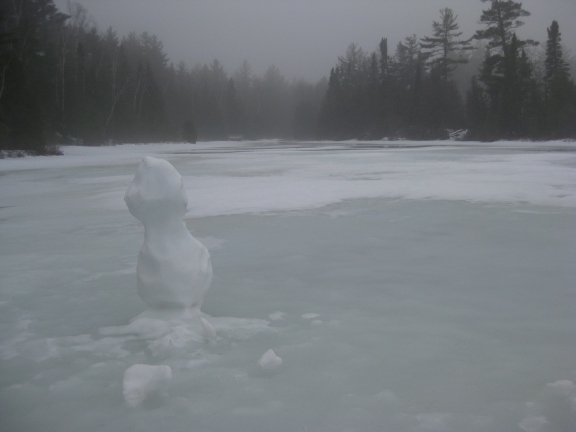 This snowman is just a few days old, but isn't long for this world.