3/22/10 – Dave Freeman and Amy Voytilla were married yesterday in a very unique setting on White Iron Lake near Ely. Dave was a Sawbill crew member for many years and recently has been a wilderness guide for many Sawbill canoeists. Amy has guided here for the last couple of years as well. Both have worked for many winter seasons at Wintergreen Dogsled Lodge near Ely.
The site of the ceremony was accessible only by lake. Many of the guests rode dogsleds out to the ceremony, some walked, but four of us who worked with Dave and Amy at Sawbill chose to ice skate.
Congratulations to Dave and Amy. In a month they will leave on their "honeymoon" – a three year, 11,700 mile journey across North America by kayak, canoe, and dogsled. – Bill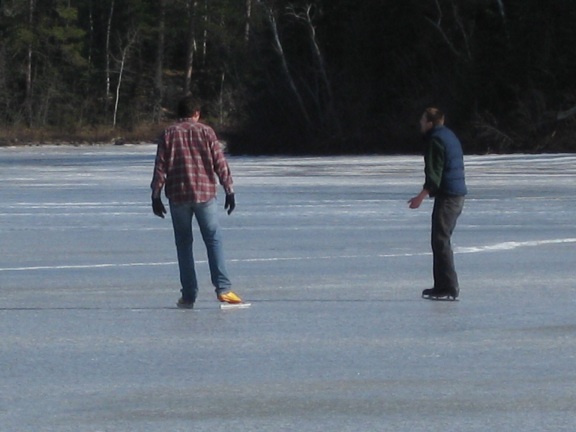 Adam Hansen and Jeff Greensmith demonstrate wedding travel – Sawbill style.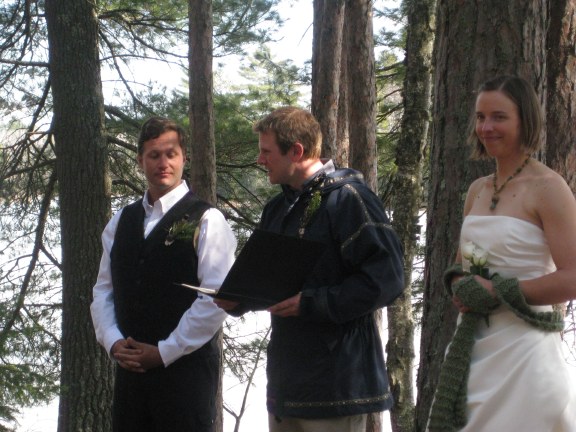 Former Sawbill crew member Eric Frost (center) conducts the wedding of Dave Freeman and Amy (Voytilla) Freeman.


Cindy Hansen and John "OB" Oberholtzer look on approvingly.


After the ceremony, Dave and Amy walk to their dogsled limo.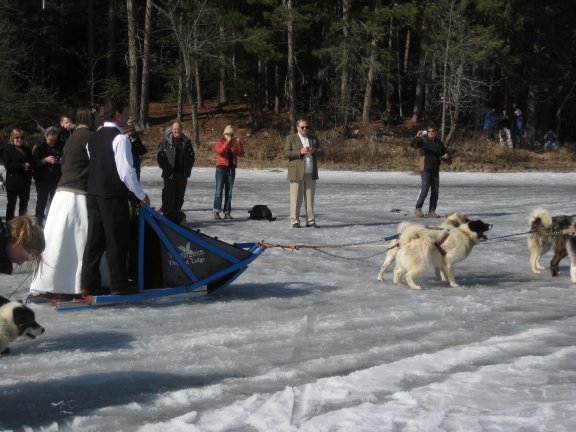 Amy and Dave mush off into their future together.