4/2/10 – Cindy and I just returned from a quick vacation to visit our younger children, Carl and Clare, in Montana. Carl is a student at the University of Montana and Clare is working in Missoula. We enjoyed some excellent big mountain snowboarding near Missoula and then traveled up to Fernie, British Columbia. Our brother and sister-in-law, Karl Hansen and Lee Stewart, took care of the business while we were gone – many thanks to them.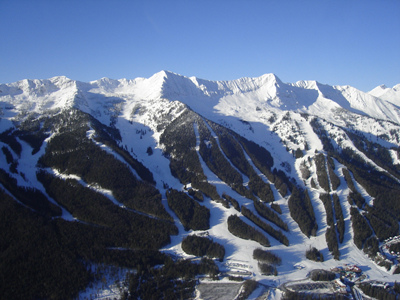 The gorgeous Fernie Alpine Resort.
We returned to Sawbill last night and found Sawbill Lake partially clear of ice. Usually, we drill holes and report on spring ice depths for a few weeks before the ice goes out around the 1st of May. This year, it is already too thin to stand on and will likely go out in the next day or two. That will set the record for early ice out by about a week.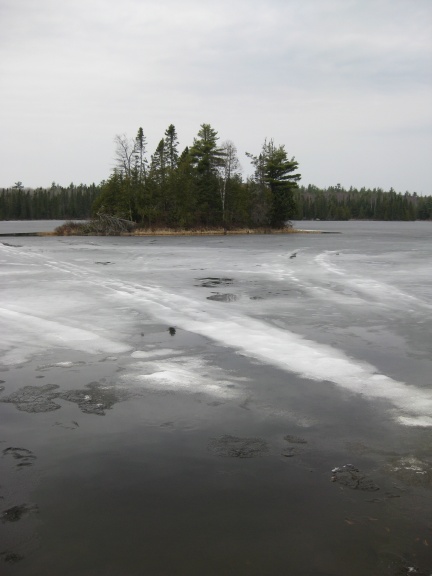 Very thin ice as seen from the Sawbill Lake canoe landing.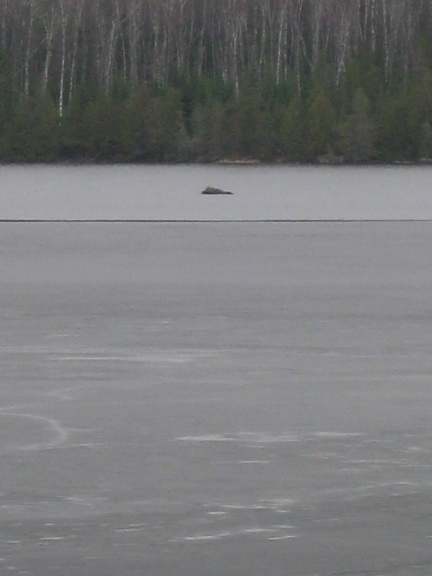 Open water along the west shore of Sawbill Lake.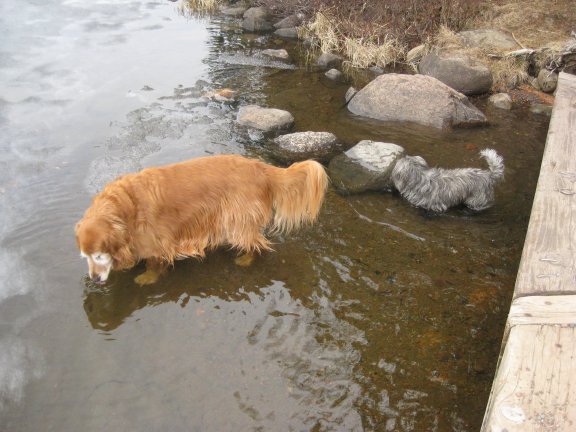 Homer and Roy take advantage of the open water for the first dip of the season.


While we were away, the first load of canoes for the upcoming season arrived.