4/20/10 – Rick Kollath and Jane Reed, from Duluth, were the last paddlers at Sawbill last fall, taking a very late season trip up to Cherokee just before the lakes froze over. They were the second group to go overnight this spring, taking the Little Sag West loop in just four days. Other than some high winds on their first day, they had nearly perfect weather. They were kind enough to send along some pictures. – Bill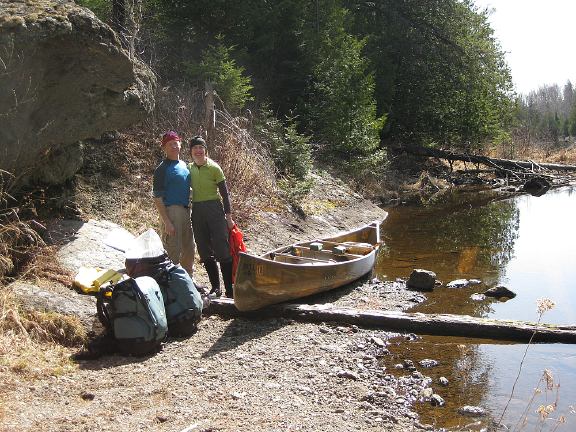 They couldn't remember where this was, but it looks like the Mora side of the Mora to Little Saganaga portage.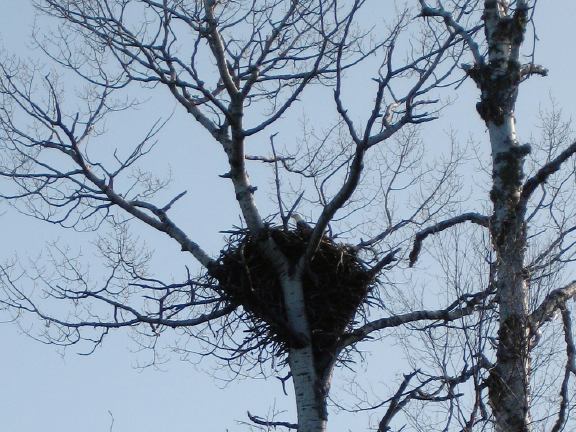 Rick and Jane found this eagle nest right next to the biffy on one of their campsites.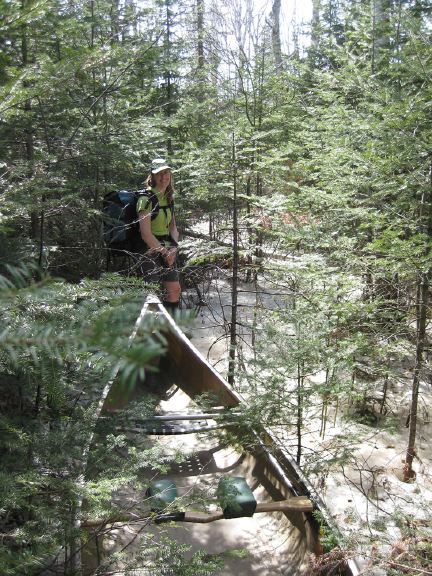 At first I couldn't see why this picture was special…