5/6/10 – Our satellite internet service has been down for the last two days. I've know for some time how dependent we've become on high speed internet service, but it's a whole different feeling when it's actually gone. We do have a numbingly slow dial-up connection for a back up, so I've been able to keep up with reservations and inquiries at a minimum.
Living so far from town and off the electrical grid has taught me to use unusual resources to solve problems. The satellite company probably doesn't want me opening up the modem and re-soldering connections – but hey – it worked!
We've had a dusting of snow on the ground for the last two mornings. Snow is also in the forecast for tomorrow. It seems like March, April and May have somehow gotten out of order this year. – Bill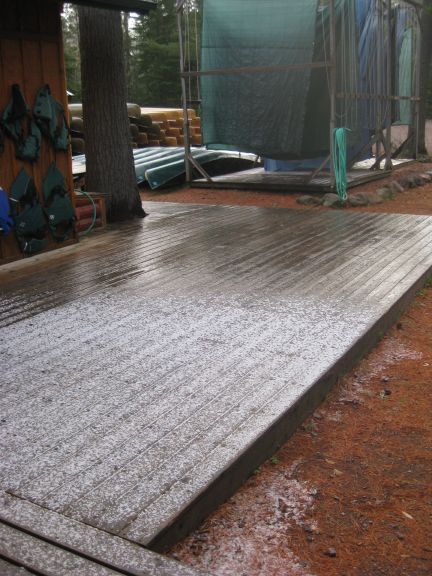 By 7:30 am the snow was already almost melted.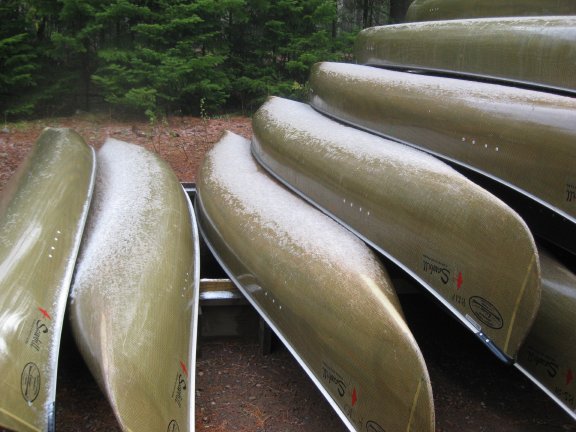 The Bell Seligas patiently wait for the canoeing season to really get started.