5/21/10 – This week we welcomed three returning members of the Sawbill clan. First up is Liz Foot. She just moved back to the Midwest from Washington state, and is excited to be back in the North woods. If you see a yellow rowing shell on Sawbill Lake it'll probably be her rowing by.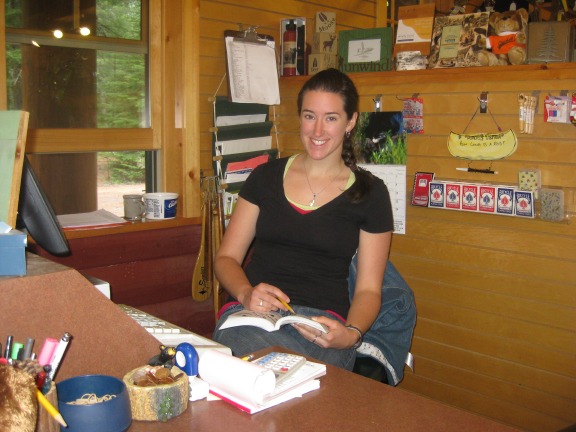 Liz in the store.
The next to arrive was Andy Keith. He has been a longtime carpenter for Sawbill, and brings a great deal of experience to the crew. He actually rode his bike here, from Minneapolis. He is the author of "Afloat Again, Adrift", which is about his three epic canoe trips from Northern Minnesota. One of these canoe trips began at Sawbill Lake and ended at Hudson Bay. He's looking forward to paddling and exploring the area again this summer.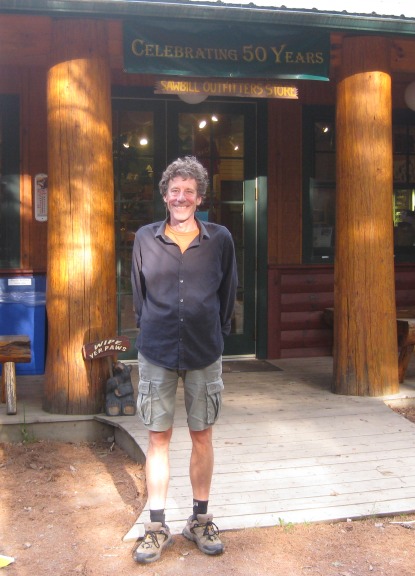 A smiling Andy in front of the store.
The third returning employee was Carl Hansen. Carl drove back from Missoula where he's a film student at the University of Montana. He's also the son of Cindy and Bill Hansen, the owners of Sawbill Canoe Outfitters.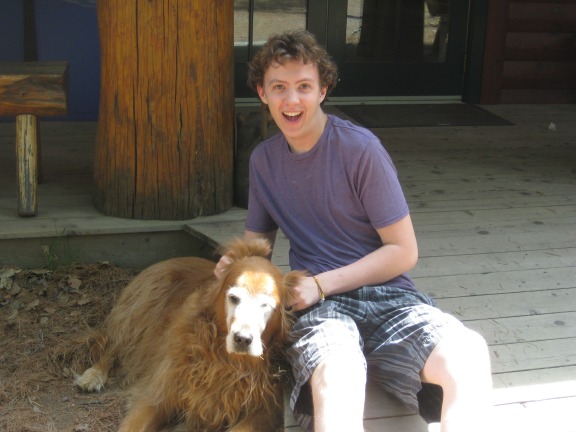 Carl and Homer relaxing outside.