5/26/10 – Last night Sawbill received some much needed rain, in the form of a sudden storm that hit around 5 p.m. The winds were high, and brought down some branches, but didn't cause any serious damage.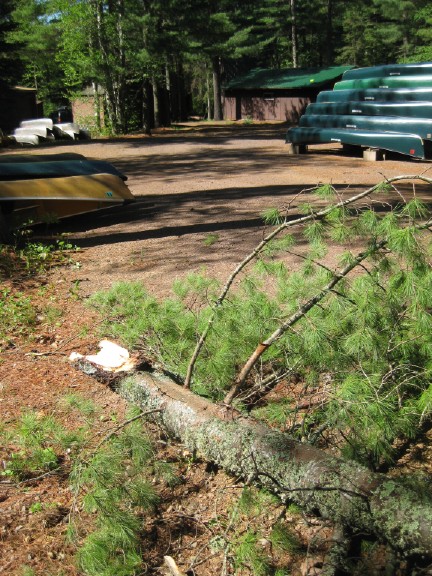 The top portion of a white pine fell due to the storm.
The good news is that the storm probably helped fishermen today. Fishing has been slowly picking up since the opener, and walleye are definitely biting now. Which is perfect timing, because Memorial Day weekend is right around the corner. It's going to be a beautifully busy weekend here.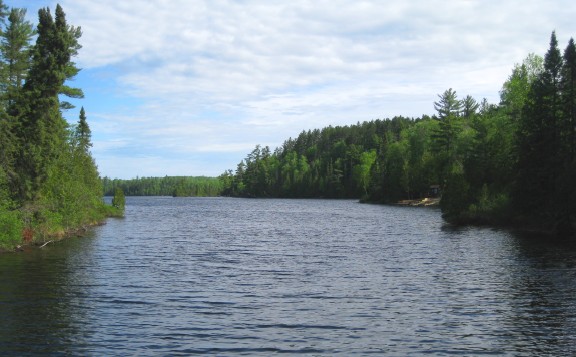 Sawbill Lake, a great place to start an adventure.