6/1/10 – Sawbill welcomed two new members to the crew this week. First to arrive was Joe Daniels, who just finished his freshman year at Illinois Wesleyan University. He is studying environmental studies, and some day hopes to work for a non-profit on sustainability projects. He spends most of his free time in photography, running, and canoeing the BWCA, and so far he most enjoys the proximity (or surroundings) of wilderness at Sawbill. He also loves the food.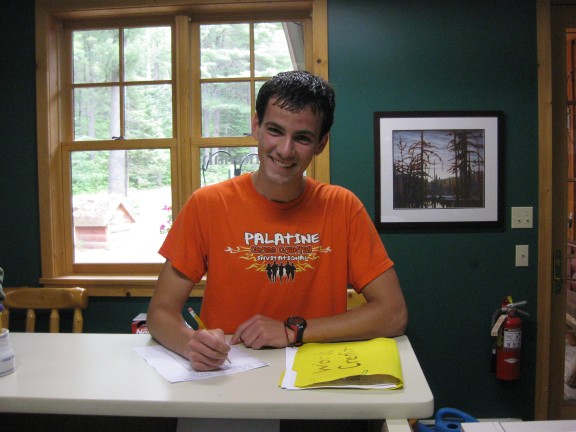 Joe filling out his first ever work credit sheet.
Leif Gilsvik arrived second. He graduated from Two Harbors just a few days ago, and he will be attending Gogebic Community College in Ironwood, Michigan in the fall, where he plans to study exercise physiology. His hobbies include Nordic skiing (which he will also be doing at school), fishing, and camping. His favorite parts of Sawbill so far include the fishing, the variety of jobs available, and, like Joe, the great food.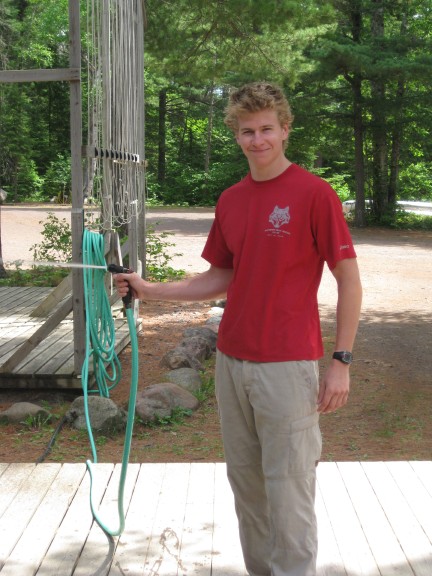 Leif washing life jackets.
-Patrick