7/21/10 – Last night after all the work for the day was finished, the entire Sawbill crew convened for a delicious and festive dinner. Crew members Tyler, Luke, and Liz concocted a delectable fish fry along with some fresh greens, potato salad, bruschetta, and baked beans. Appropriately, the selected theme for the attire to be worn to the banquet was "fishing". Many bobbers made an appearance, along with a variety of fishing lures and a few fishermen. All in all, it was a jolly good meal with a wide array of amusing costumes. -Meg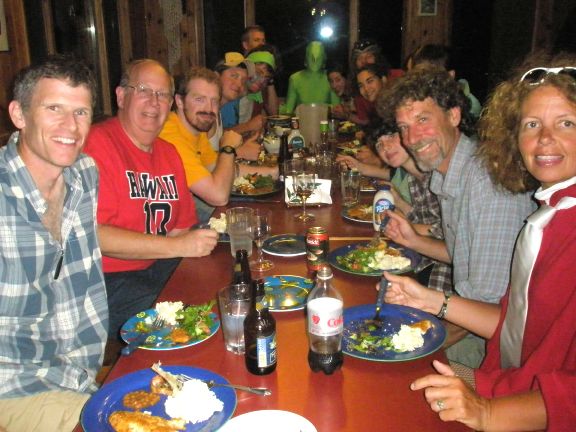 The entire crew, featuring Cindy as a daredevil lure in the foreground.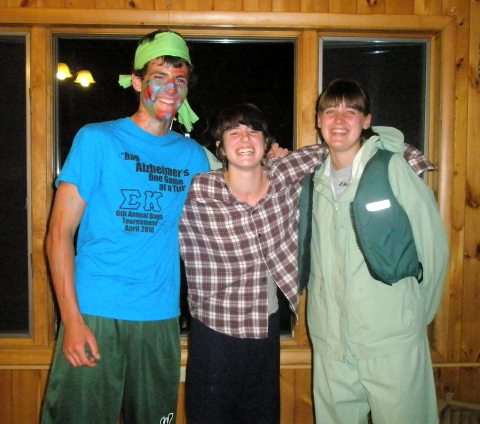 A rainbow trout, a seafaring pirate, and a fisher-woman from the show "The Deadliest Catch".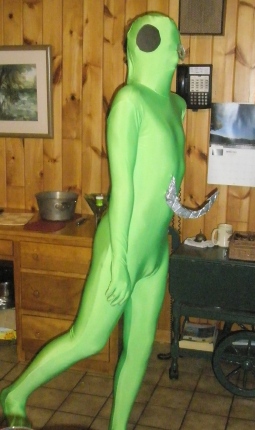 Mr. Twister fishing lure wiggling around.