8/19/10 – In order to not be outdone by the ladies, the Sawbill guys recently took their own evening off to relax. We decided to do something monumental and conquer both Eagle Mountain, Minnesota's highest point and swim in Lake Superior, Minnesota's lowest point. After summiting the peak, we went down to enjoy some tasty pub burgers at Lutsen Resort and went for an evening dip in the big lake. The elevation of Eagle Mountain is 2,301 ft. and Lake Superior is 601 ft., a difference of 1,700 ft. One state down, 49 more to go. -Marc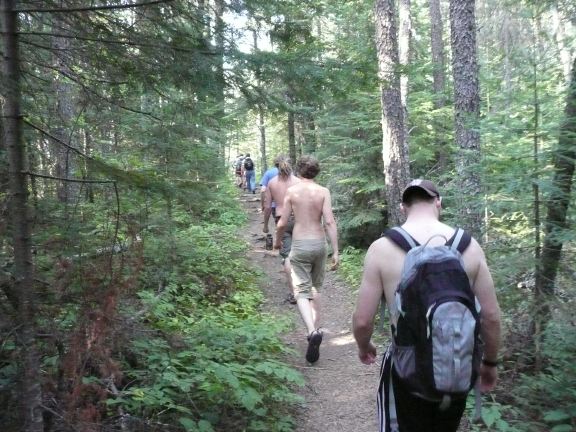 The beginning of our ascent.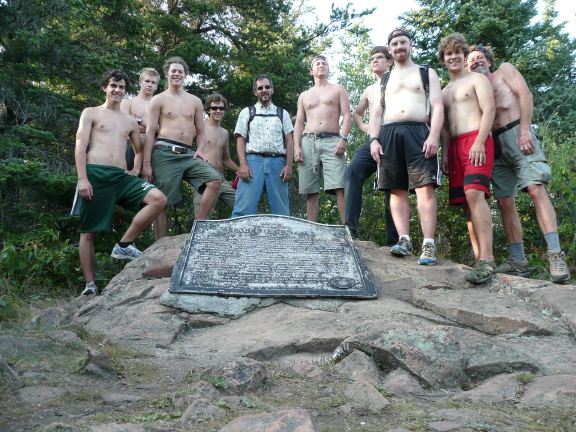 Men '10!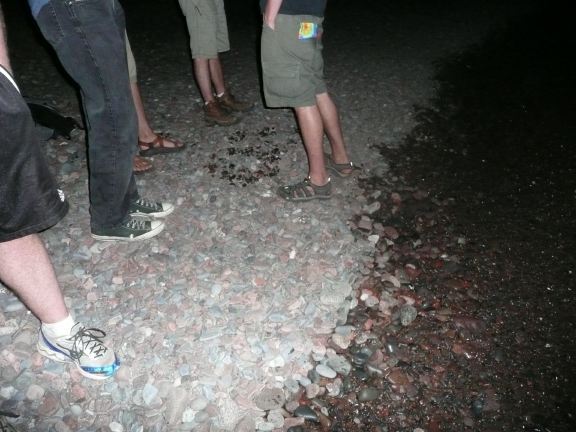 Standing on the lake shore after our swim.