8/18/10 – After Frank Hansen's funeral this past Saturday, Sawbill hosted a get together and dinner for friends, family, and former crew members. The menu was a collection of Frank's favorite foods; for a main dish there was good, old fashioned spaghetti (recipe courtesy of Mary Alice) and for dessert strawberry pie, peach pie, and huckleberry cheesecake made with berries handpicked by Clare Hansen from Missoula, Montana. The meal was followed by a campfire with much chatting and guitar playing. All in all, the food was delicious and the company cheerful. Frank will be missed by many. -Meg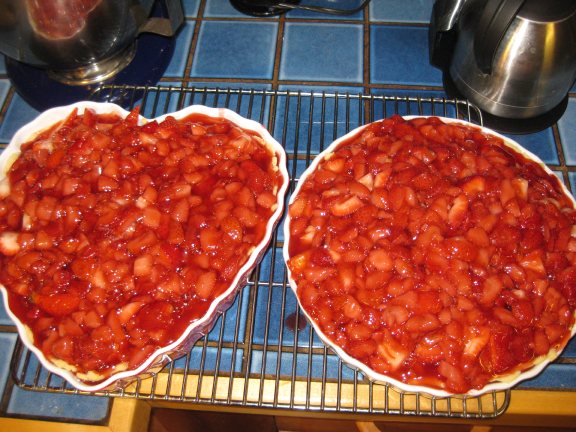 Freshly baked strawberry pies.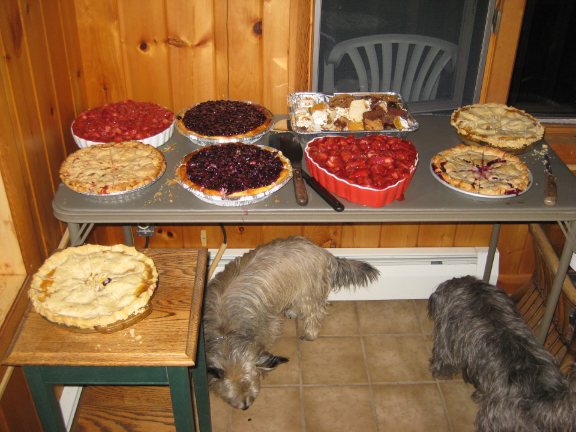 Roy and Phoebe, tracking down the source of deliciousness.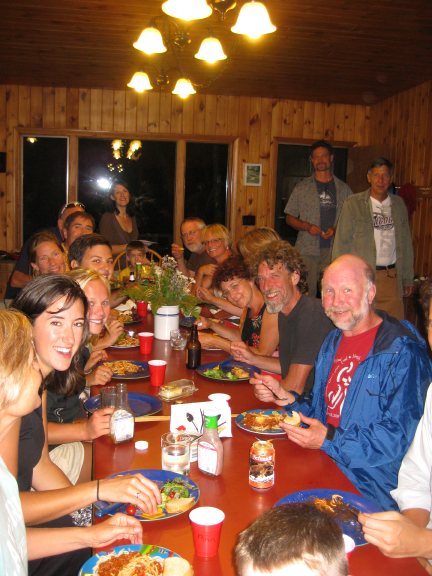 A few of the many dinner guests.