10/5/10 – The slower pace of the Fall season allows us to take occasional nights off. Last night we headed down the shore to go bowling at Silver Bowl in Silver Bay. Aside from having tons of fun and eating lots of greasy food, we also managed to bowl some fairly good games, considering our lack of practice. Luke and Andy both managed to bowl over 130 with Bill, Liz and I not too far behind. We have already started discussing building our own bowling lane in the Dome once used as the outfitting department, but we will have to wait until next year, when Andy, our resident carpenter, has enough time on his hands to complete the task. I can't wait. -Marc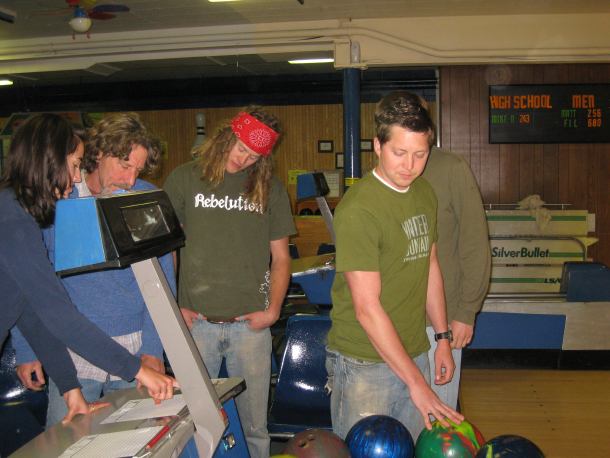 Liz explains how bowling scoring works.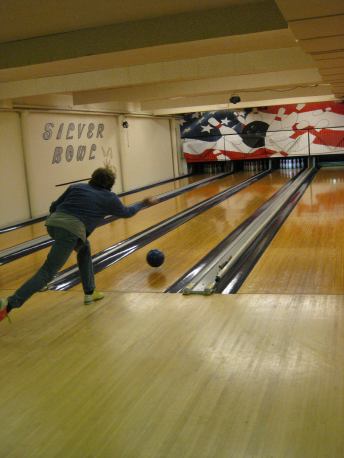 Andy throws one of his many strikes.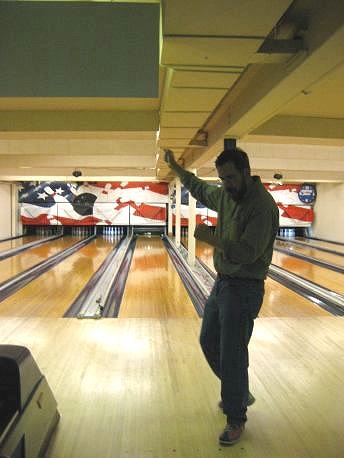 Bill celebrates after his first strike of the evening.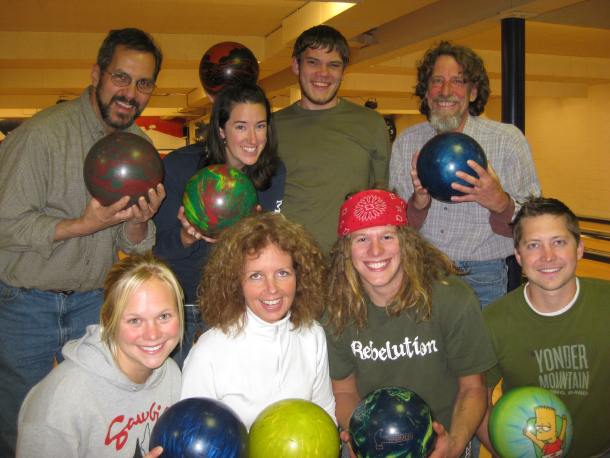 Happy and tired canoe outfitters after a night of bowling.