10/10/10 – It's that time of year again. Crewmembers Leif, Sarah and Jessica and former crew member Dan Seemon came up this weekend for a visit. The four of them enjoyed the glorious weather by going out paddling on the lake and hunting in the woods. Last night, we got out this year's pumpkins and had our annual carving contest. More pictures of fall festivities will follow as they occur. -Marc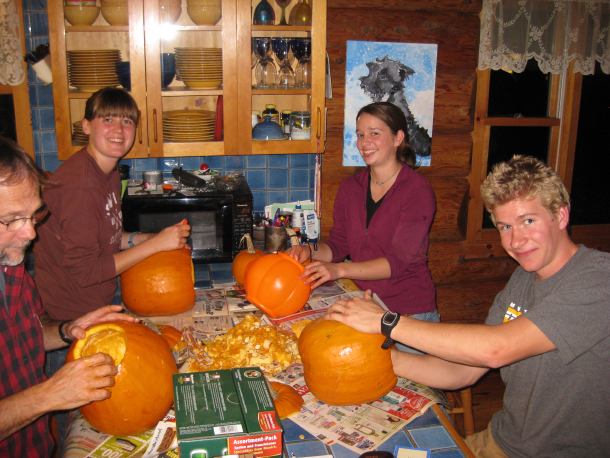 The visiting crewmembers gut their pumpkins.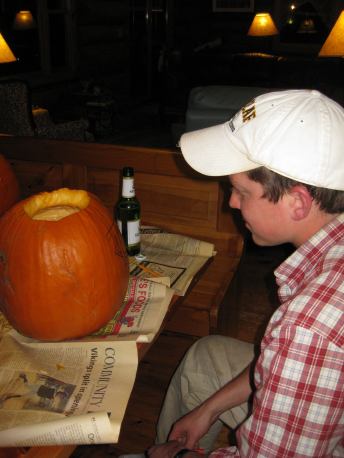 Luke contemplates what to carve.


Bill got out his headlight and chisels to perform face-surgery on his pumpkin.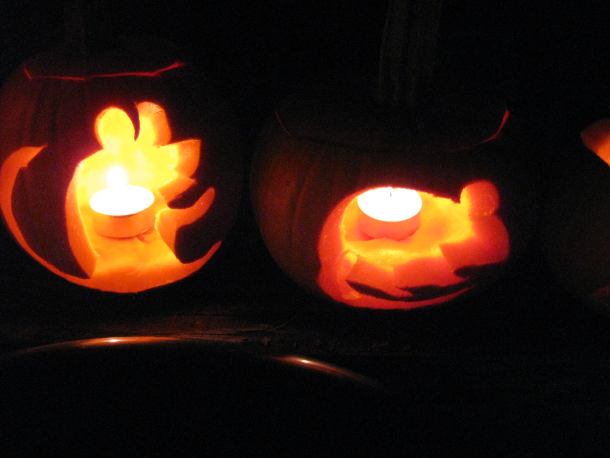 Two of Cindy's blind mice.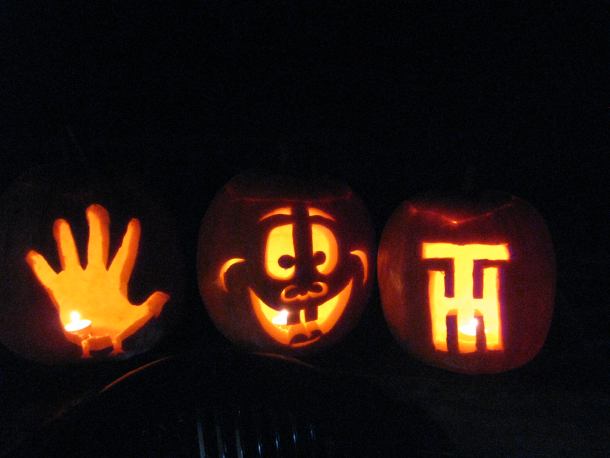 My hand-turkey, Jessica's funny face and Leif's Two Harbors logo.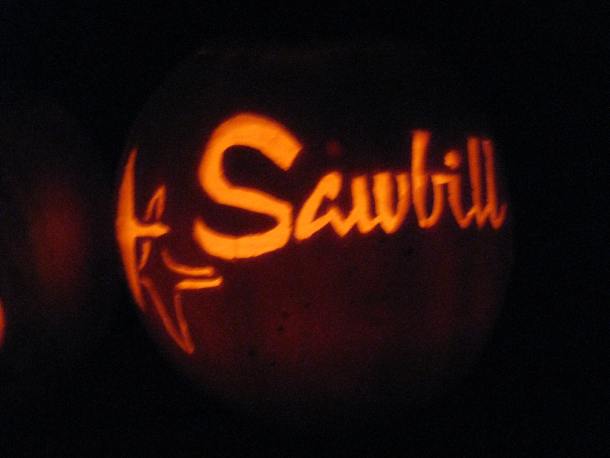 Tyler did Sawbill proud and reproduced our logo.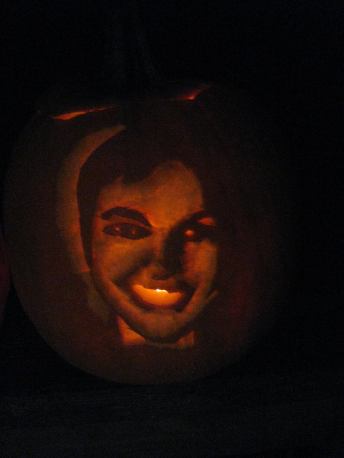 Bill's portrait of Clare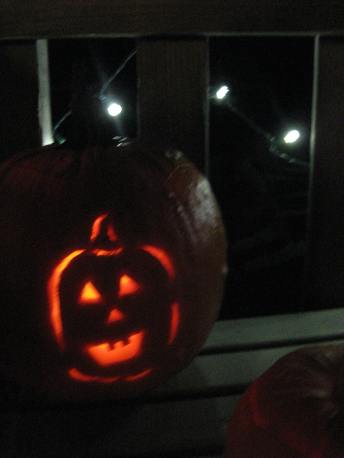 Sarah's Jack-o'-lantern pumpkin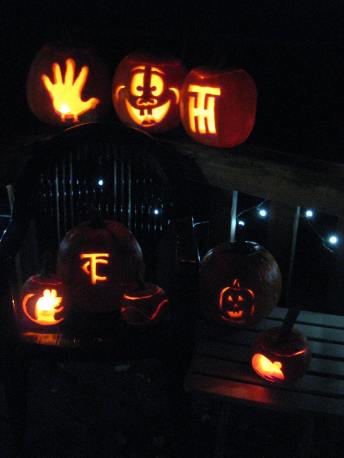 The whole group.