10/23/10 – Sadly, the canoeing season is almost finished for 2010. Highs in the 30s and snow in the forecast seem to signal that the beautiful fall weather is over. Luckily, we managed to sneak out early last night to go for a paddle under the nearly full moon. All six of us in one Quetico 18 made for a crowded canoe, but I feel that it was more cozy than uncomfortable. Today, we decided to use the last good weather of the week to put our Kevlar canoes in the Dome for winter storage. Standing that many canoes on their noses can lead to problems, but this year it went off without a hitch. No one even ran into the garage door. -Marc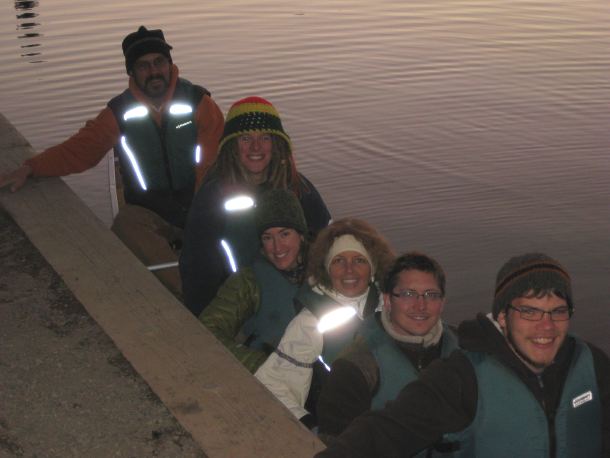 We set out from the landing.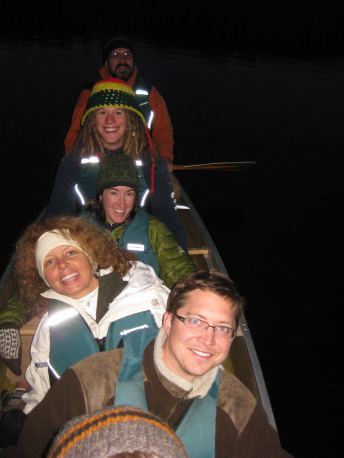 My hat at the bottom of the picture proves that photographing yourself and five other people while riding in a canoe is no easy task.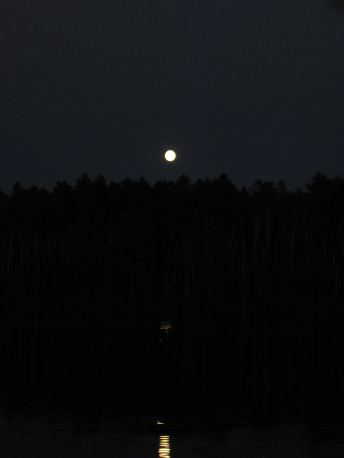 The moon isn't full until tonight, but it was definitely bright enough last night to fully light our path along shore as we paddled along.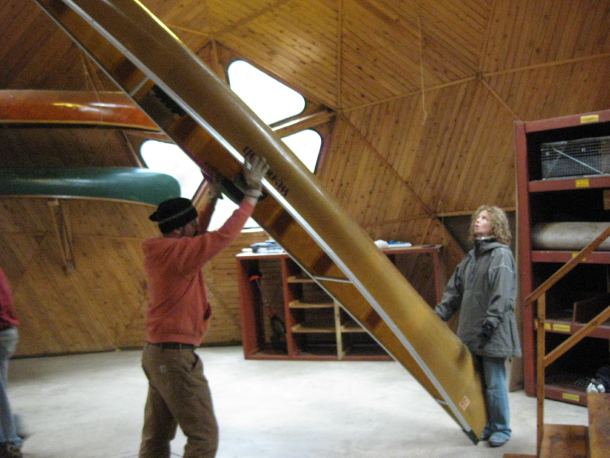 Bill stands the first of the canoes up in the dome before sliding it into place.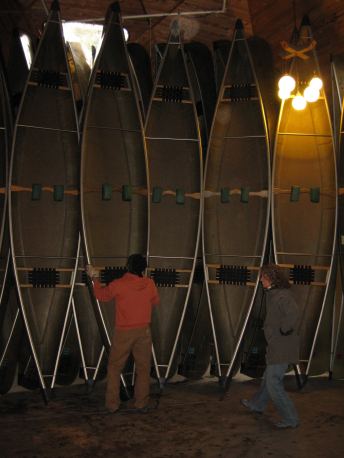 Cindy spends some of her free time while Bill maneuvers the canoes into place tap-dancing around the cement floor.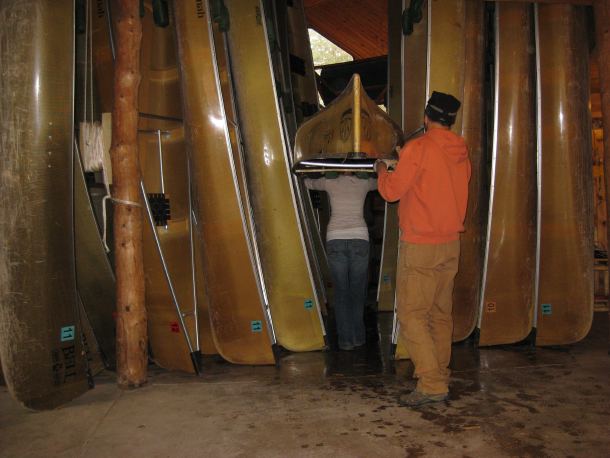 Liz carries in the last canoe.