10/22/10 – The season is quickly winding down here at Sawbill. We've had a lot of sunny, blue days, but also some cold nights to remind us that winter is on the way. We want to sneak out tonight for paddle under the almost full moon. – Bill
We received two interesting pictures recently: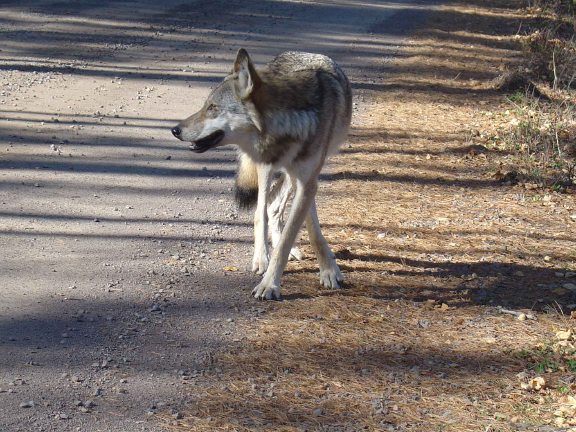 Jon and Denise Ward sent up this great picture of a wolf that they took a few weeks ago just a couple of miles from Sawbill.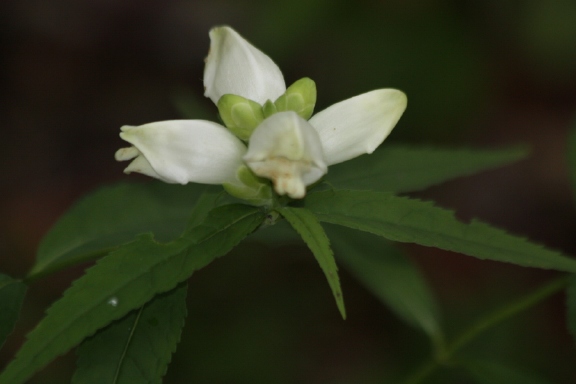 Thelma Williams, from Cross Lake, Minnesota, sent a picture of a Turtlehead flower that she snapped in the Sawbill campground back in August. It is a member of the figwort family, which sounds like something Harry Potter would use for an invisibility spell.