4/23/11 – This is the winter that just won't quit. It is hard to believe that we will be canoeing in just a couple of weeks! – Bill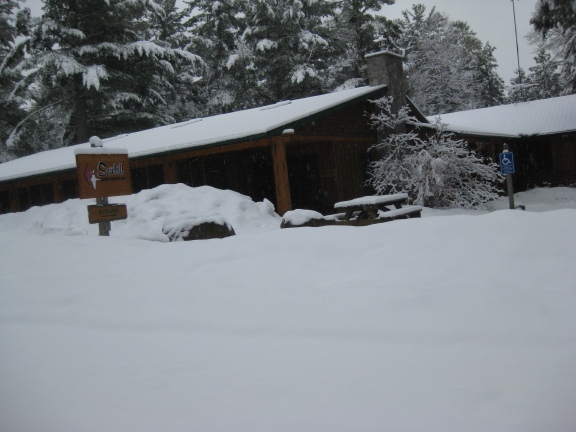 Sawbill store and outfitting building seems to be solidly in winter's embrace. Four inches of fresh snow this morning.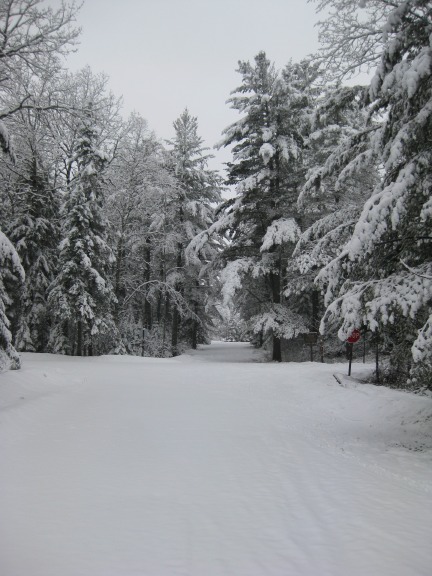 This is the view from the driveway in front of the store toward the Sawbill Lake canoe landing at 7 A. M. this morning.