5/2/11 – One step forward and two steps back. Freezing temperatures overnight have stiffened up the ice on Sawbill Lake. If it were just a little smoother we could go ice skating. As I write this, it is 28 degrees, the north wind is howling, it's snowing and the birds are lustily singing their territorial spring songs. – Bill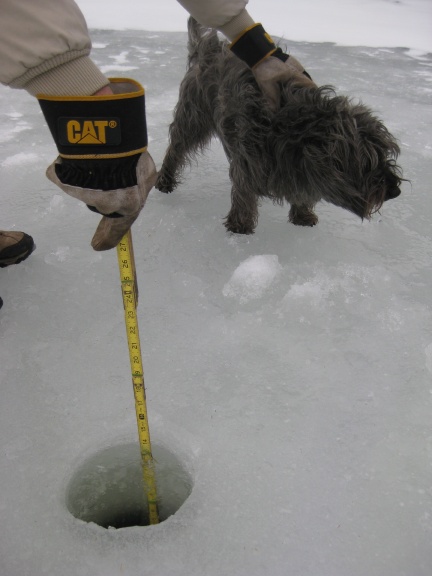 15″ of ice on Sawbill Lake. The first two inches are frozen solid again, then 10″ of slush and 3″ of solid ice at the bottom.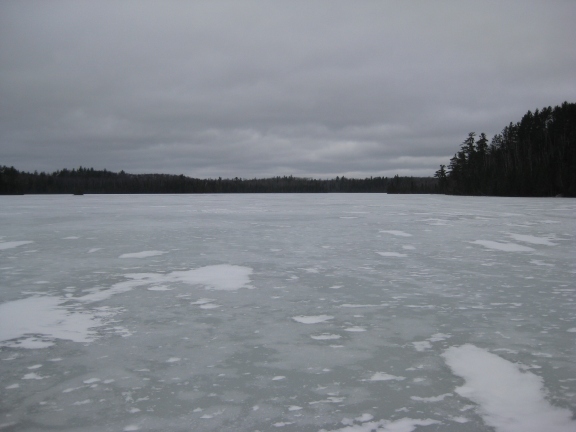 This scene is just as cold and bleak as it looks with a steady 20 mph north wind. But, as this picture was taken, there was someone camping in the Sawbill Lake campground with a canoe on their car and the Forest Service was working to get the campground water system functioning – both sure signs of spring.