5/5/11 – A couple of warm days have made a big difference in the ice thickness on Sawbill Lake. We went from 15″ to 9″ in two days. Rain is forecast for today, followed by another warm, sunny day tomorrow, which should do the job.
Here is this week's West End News from WTIP-FM, Cook County Community Radio. – Bill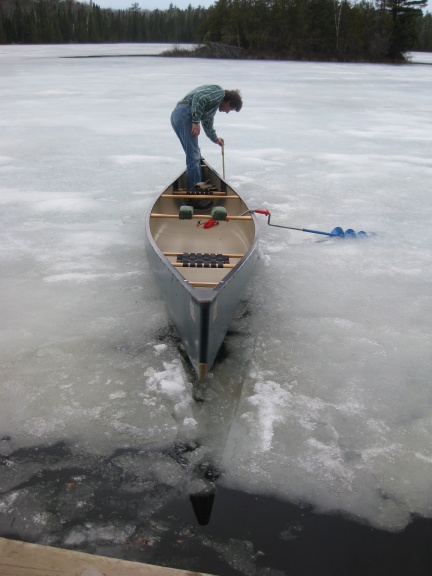 You know ice-out is getting close when Andy has to stay in the canoe to drill the hole.