5/7/11 – Sawbill Lake is still iced over, but it is too thin and honeycombed to measure. I thought it would go out today, but now it looks like tomorrow. We found out yesterday the Kawishiwi Lake is ice free when we dropped off the first canoeing group of the season there. – Bill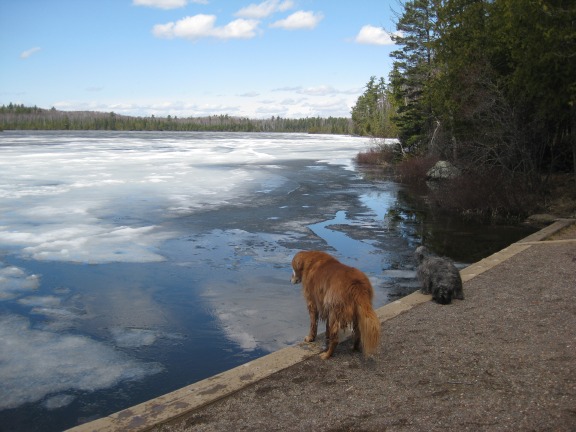 Homer and Roy inspect the Sawbill Lake ice sheet.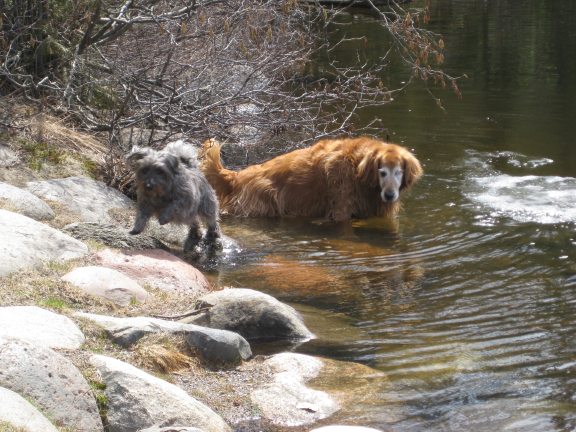 As soon as there is open water near shore, Homer has to open the swimming season.