10/9/11 – It's past due time for an update on the Pagami Creek Fire. The Forest Service is calling the fire more than 70% contained and it has been largely inactive since the day of the big blow-up back on September 12th. Wildfire experts know that even though the fire looks like it is out, it can reignite as soon as the weather turns warm and windy. To avoid another blow-up, they've had hundreds of people on the ground building fire line and numerous water bombing aircraft working on spot fires and flare ups.
The last three days have been very warm and windy around here and it put the fire containment to the test. It did indeed flare up in some places, but they were able to keep it within its current boundaries. Last night, we did get a little rain across the forest and the wind has died down, so it seems like we've passed a critical test. In spite of the freakishly warm weather, the days are getting shorter and cold, wet weather can't be too far away.
The picture below was taken from a Forest Service helicopter in late September. It really brings home how close we came to being engulfed by fire on that scary day. – Bill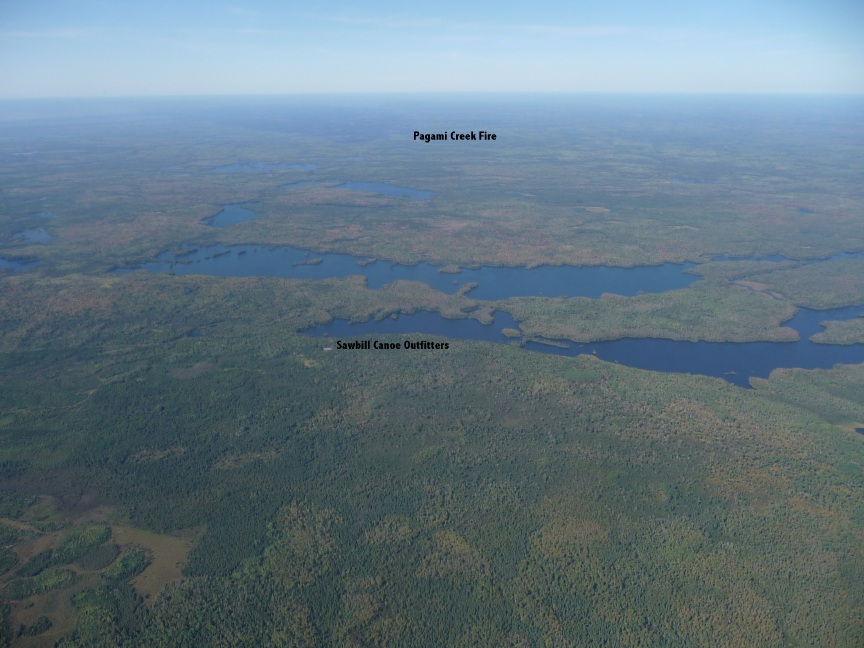 Photo by LynneAnne Vesper, U. S. Forest Service.