12/20/11 – I write this at 4:15 pm and it is already pretty dark outside. The white pines are silhouetted in black against a dark lavender sky. It is only really fully light for eight hours at this time of year. I don't mind it, but only because I know that the days will now start to lengthen.
Sawbill is one of the few places in Minnesota that has enough snow for cross country skiing right now. I've groomed the unplowed campground roads for both classic and skating technique and a few people have been driving up to ski. The lake is also excellent for skiing right now. The snow is a little deep near shore where the wind has piled it up, but it's only 2 or 3 inches deep on most of the lake. The ice is over a foot thick and there is no slush on the ice which makes travel very pleasant. – Bill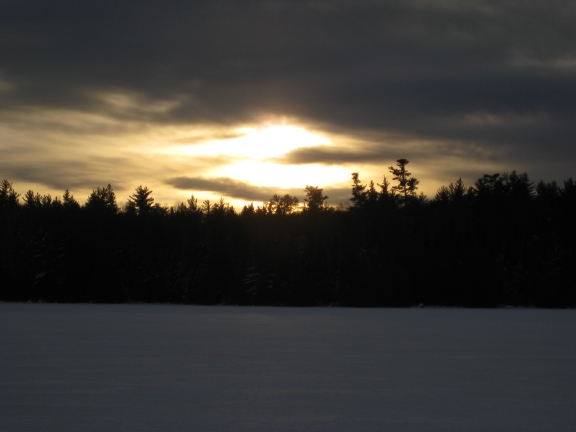 Looking more south than west on Sawbill Lake at 3:30 pm today.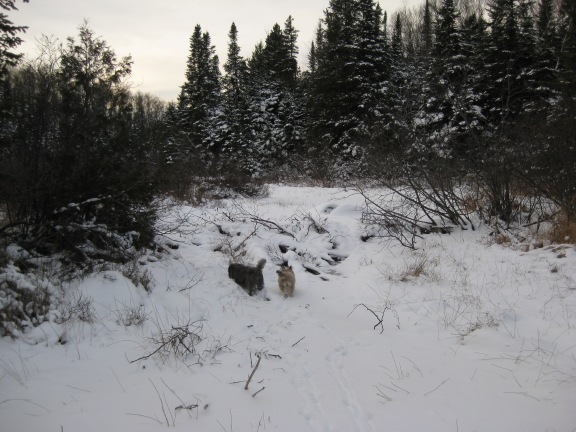 We were a little surprised to find that the beavers have started to build a dam at the mouth of the creek that drains the pond between Alton Lake and Sawbill Lake. This was a large dam when I was a kid, but has been gone for at least 30 years.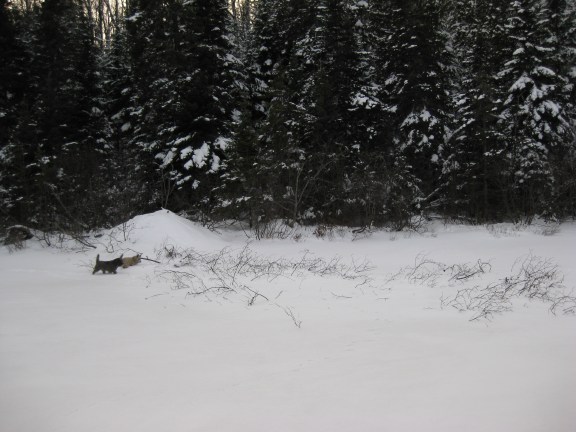 Sure enough, here is the newly rehabilitated beaver house in the pond, with plenty of winter food just outside the entrance.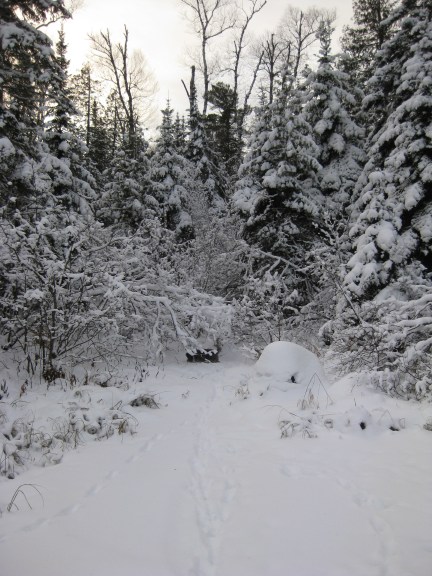 This is a picture of Alton Creek where it flows from Alton Lake into the pond. The water is so low this year that it doesn't even wash away the snow that falls in the creek bed.