12/25/11 – A Very Merry Christmas to all and best wishes for a peaceful world in the coming New Year from all of us celebrating here at Sawbill!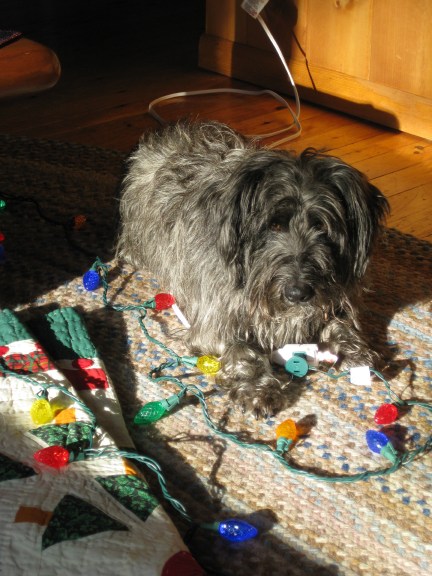 Roy is feeling the holiday spirit strongly.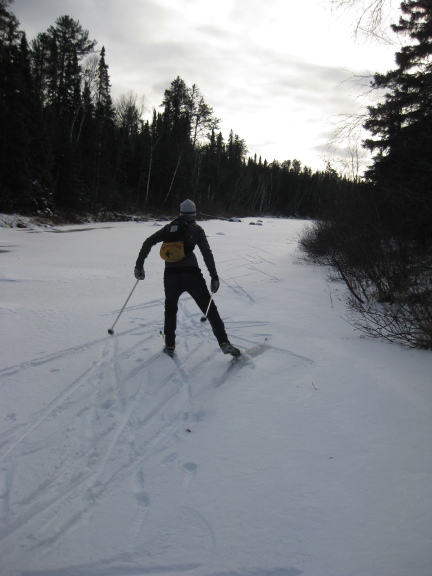 Carl and I took a holiday ski on the frozen Temperance River. It was a great adventure, but I can't recommend it.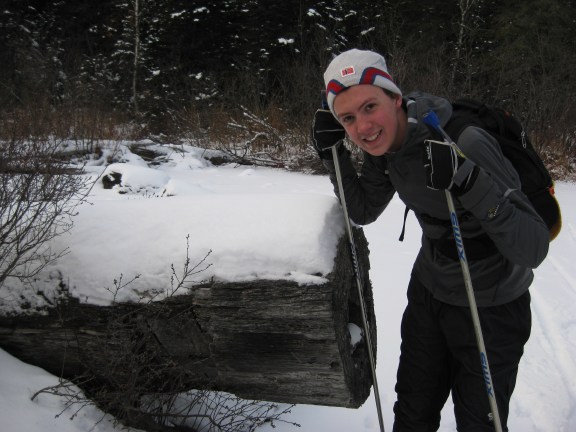 Carl examines an old support from the early 20th century railroad trestle that used to cross the river several miles upstream.