6/13/12 – Long time Sawbill crew member, Carl Hansen, recently made this short promotional film for the upcoming Lutsen 99er Mountain Bike Race. Carl is working part time at Sawbill this summer in between film projects.

A couple of days ago, some friends came up for an evening of shore fishing and brought along Kim Gager, a young lady from Jamaica who is working at Bluefin Bay Resort in Tofte. Although fishing is very popular in Jamaica, Kim had never fished before. She is a quick learner, as you can see! – Bill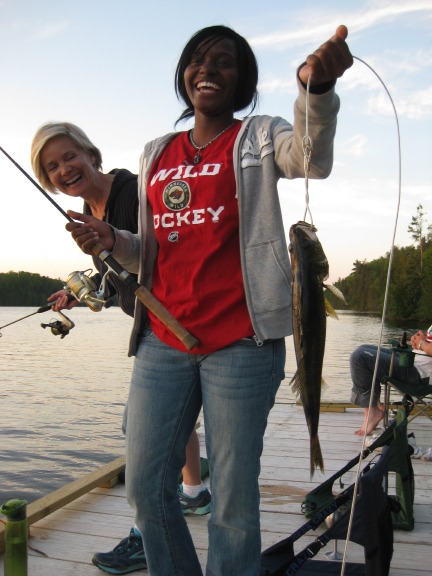 Ann Rider from Lutsen admires Kim Gager's first walleye.