6/16/12 – Over the past three days crew members Joe, Britta, and I took a canoe trip from Kawishiwi to Malberg Lake. On the way we paddled through three lakes affected by the Pagami Creek Fire. Luckily, the fire did not affect much of our area, but by paddling through Square,Kawasachong, and Townline lakes we were able to get a feel for what forest fires can do to the landscape. -Jessica



Part of the west shore of Kawasachong Lake. New growth is already beginning to flourish.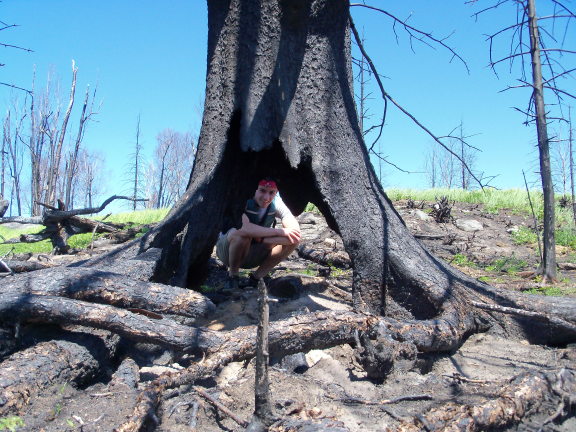 This large pine is still standing although much of its trunk was burned away.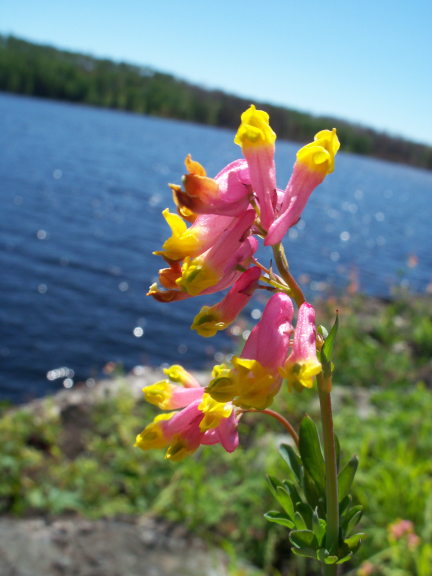 This Pale Corydalis' existence depends on the presence of fire. The seed that this plant sprouted from may have been deposited decades earlier.