7/27/12 – Wednesday evening everyone here at Sawbill got the opportunity to listen in on some very talented musicians jam. Songwriter/performer Jerry Vandiver, as well as local musicians Bump Blomberg, Eric Frost, and Bill Hansen entertained us for hours.
Some of you may recognize some of Jerry's work. He has co-written chart topping songs for country superstars such as Tim McGraw and Gene Watson. Fellow paddlers may enjoy one of his latest albums titled True and Deep – Songs for the Heart of the Paddler. -Jessica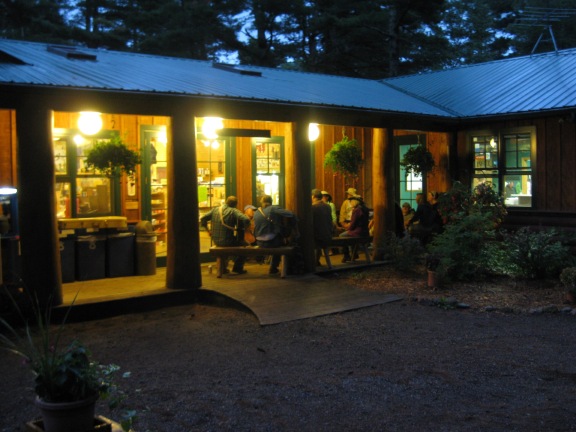 Music being played on the front porch of the store.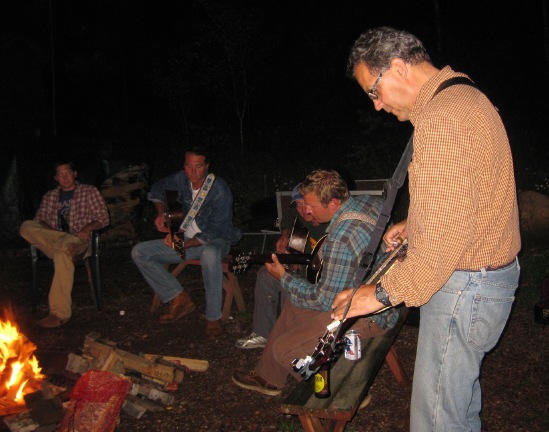 The jam session eventually migrated to the campfire. From left to right: Luke Opel, Bump Blomberg, Jerry Vandiver, Eric Frost, and Bill Hansen.