7/29/12 – Cindy noticed a spike buck deer under the basketball hoop this morning. He was looking at the hoop, then looking around the ground just like he was looking for the ball. When the rest of us went to look at the buck, it turned out that his twin brother was there too. When they couldn't find the ball, they wandered into the clearing right in front of the store, in spite of barking dogs, cars driving by and people carrying canoes. – Bill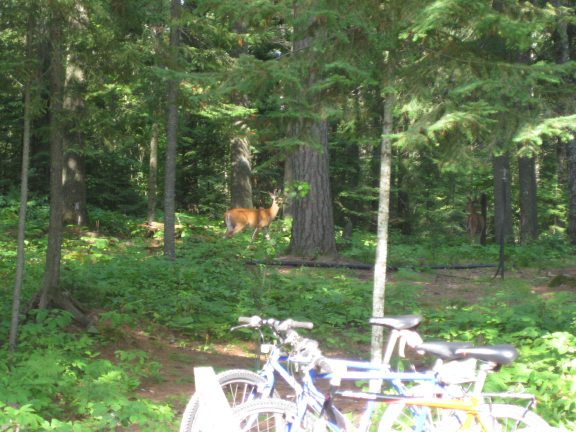 Looking west from the porch of the Sawbill Store.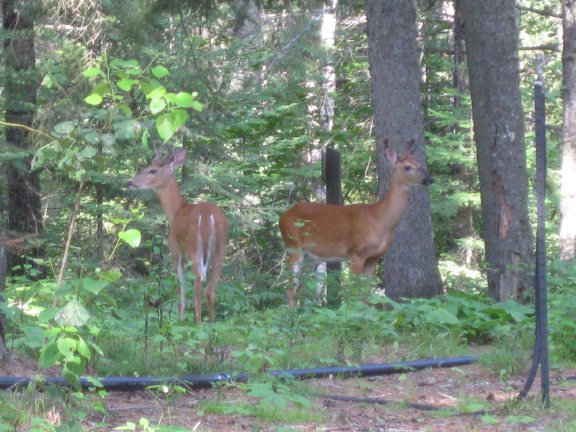 Twin brothers think about shopping in the store.