8/9/12 – Chris Monnens was kind enough to send along this photo he snapped from the fishing pier here at Sawbill early one morning a couple of weeks ago. – Bill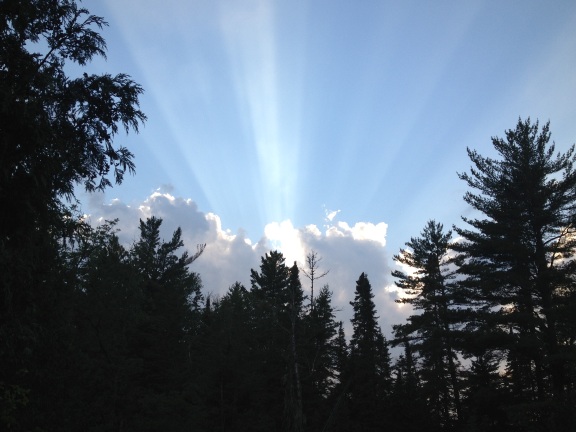 It looks like the "Hallelujah Chorus" should be playing.
Here is this week's edition of Cook County West End News from WTIP, North Shore Community Radio.