8/11/12 – Over the past week or so I have noticed a variety interesting caterpillars navigating their way around Sawbill. Up until now I have not taken the time to notice these sometimes brightly colored or hairy blobs of goo. This week I made it a point to pay more attentions to these little guys. -Jessica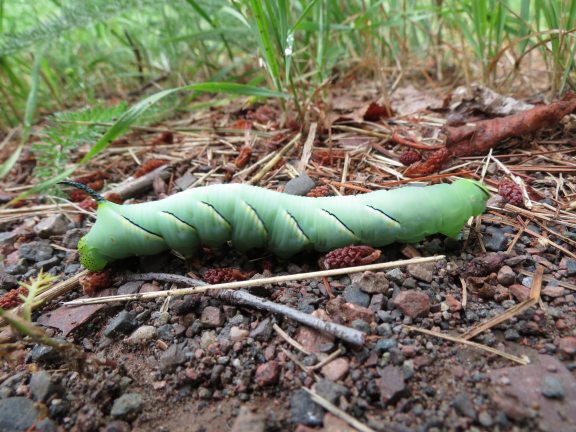 Anna snapped a picture of this Fawn Sphinx caterpillar a few weeks ago.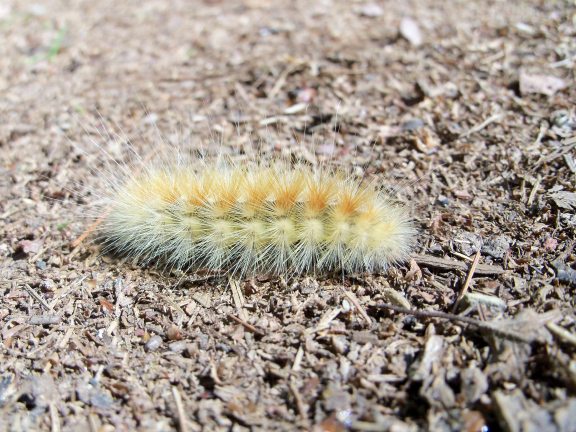 This Virginian Tiger Moth caterpillar was found wondering down a path.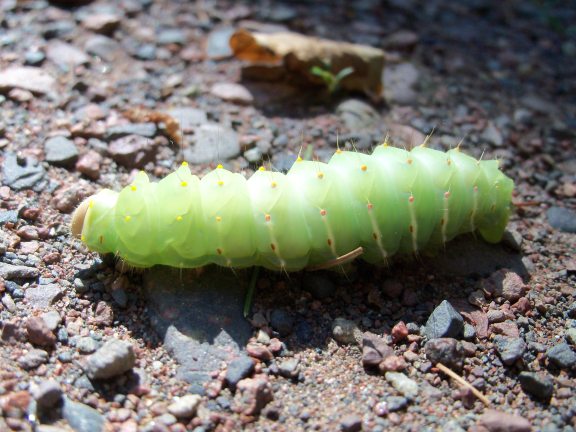 This Polyphemus caterpillar looks like it would be a tasty morsel for Timon and Pumbaa. A big thanks to the customer who helped me identify it!