10/31/12 – Happy Halloween!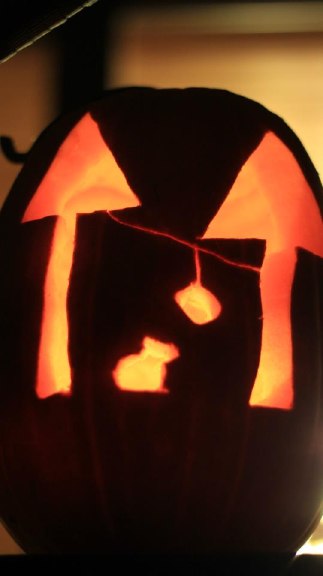 Even the jack-o-lanterns have a "Leave No Trace" message here at Sawbill. Photo by Carl Hansen, all rights reserved.
Former Sawbill crewmembers, Dave and Amy Freeman, who are on a multi-year trek around North America, happened to be kayaking down the New Jersey coast just in time to run head-on into Hurricane Sandy. They had plenty of warning and were able to shelter inland. They just posted this interesting account of their experience on their blog.
Here is last week's Cook County West End News from WTIP North Shore Community Radio.