11/2/12 – I've been getting calls and emails from people wanting to take canoe trips. Sawbill Lake is mostly unfrozen, but all the smaller lakes and many of the sheltered bays are frozen. I think Sawbill will freeze as soon as the wind drops. It is not safe for canoeing because it could freeze quickly, trapping you in the wilderness. Of course, there could be a big thaw before winter arrives, but only time will tell. – Bill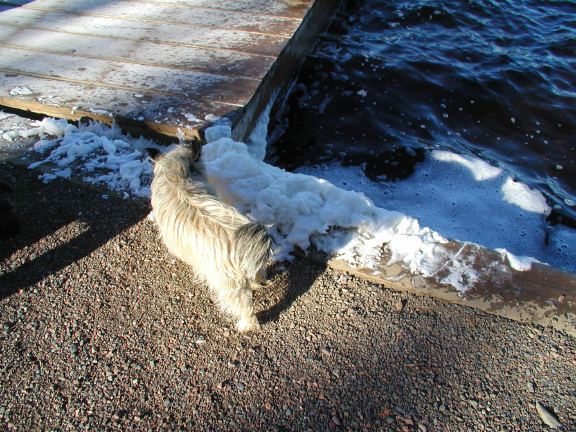 Phoebe inspects (and tastes) the frozen foam that piled up on the canoe landing during yesterday's strong north winds. It has the texture of meringue, but Phoebe didn't comment on the flavor.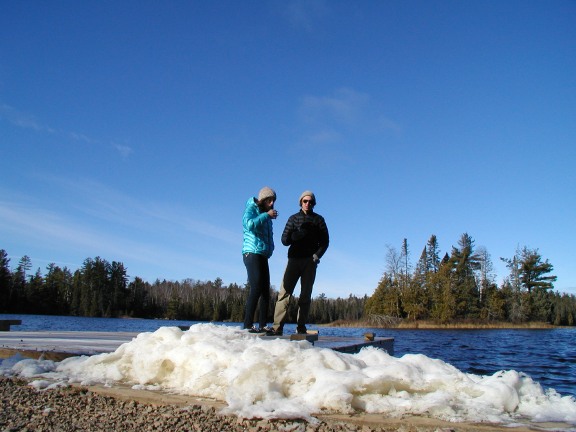 Crista Clark and Carl Hansen enjoy a hot cup of coffee on the very cold and windy floating dock at the Sawbill Lake canoe landing.