12/10/12 – Cindy and I spent a couple of days in Duluth, attending meetings, running errands and going to a holiday party. While we were gone, Sawbill crew members Crista Clark and Carl Hansen stayed here to take care of the systems, answer the phone and keep the dogs entertained. They discovered that Alton Lake was in perfect shape for skating and took full advantage. Unfortunately for us, it snowed right after we got home, so we missed out. – Bill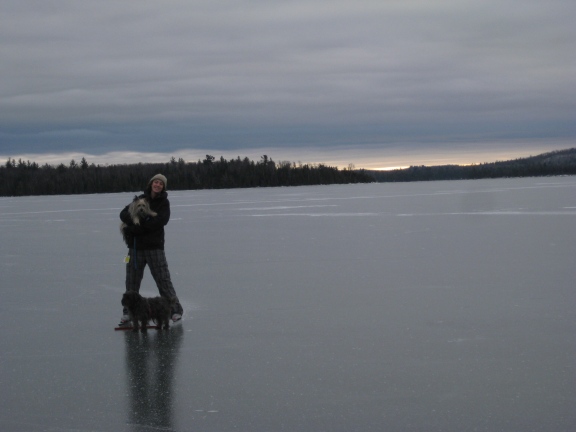 Carl on Alton Lake. Photo by Crista Clark.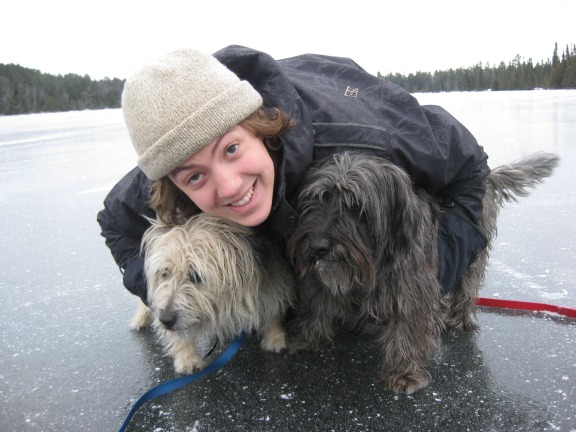 Phoebe and Roy love to run on the ice, although they can't corner very well. Photo by Crista Clark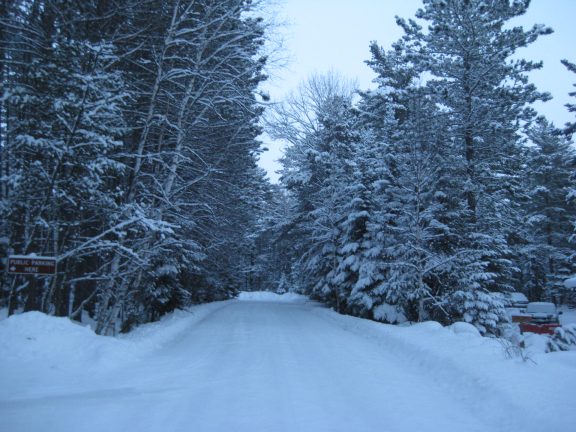 The fresh snow spoiled the skating, but the beauty made up for it.