12/29/12 – This is a favorite time of year for us. It really represents the turning of the season, when most of the work from the last season is done and we turn our attention to the upcoming year. It makes us think about all the great people who visited last year. The relationships, both old and new, are what makes this business a joy for us.
Right around New Year's Eve is when we host our annual crew reunion. Sawbill crew members, both former and current, return for a few days of fun in the snow.
Yesterday, we had a great ski on Sawbill and Smoke Lakes with the first of the reunion arrivals. – Bill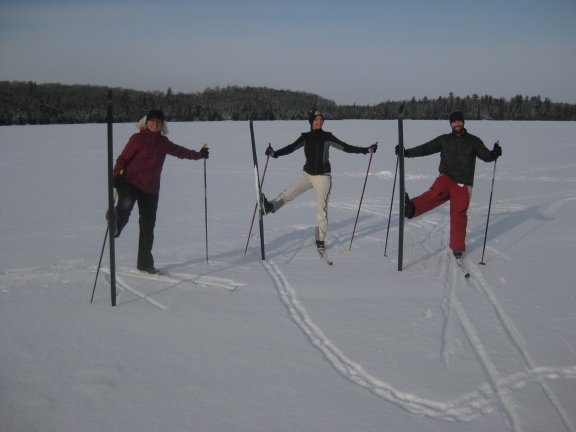 Cindy Hansen, Clare Hansen and Dan Shirley on Sawbill Lake.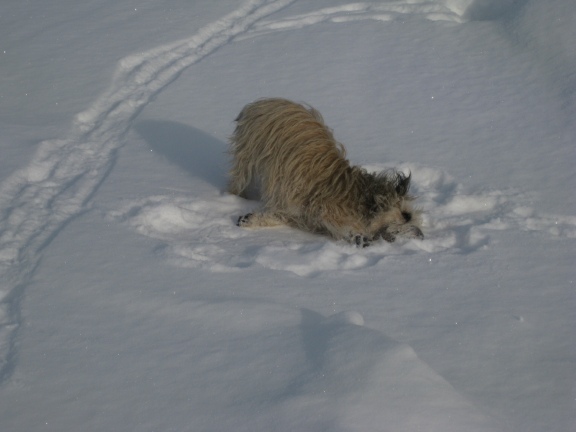 Phoebe rolls in the fresh snow.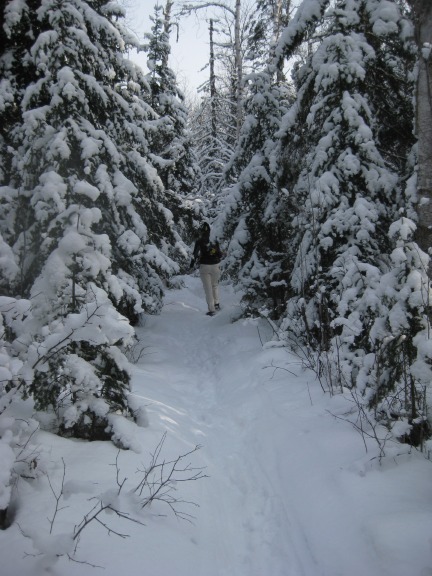 The portage from Sawbill to Smoke was magical. We currently have 11″ of snow on the ground.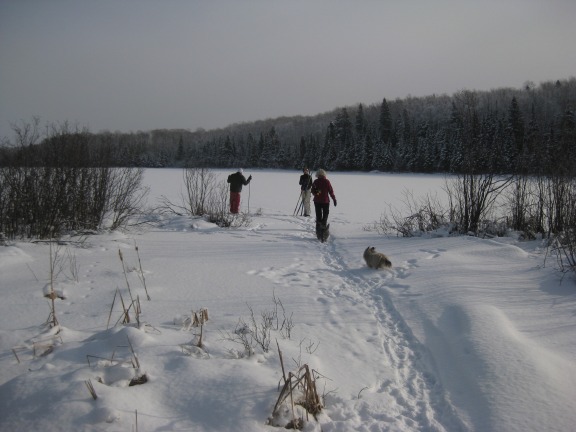 Smoke Lake.
Here is this week's edition of the Cook County West End News from WTIP, North Shore Community Radio.