7/28/13 – Lately, there have been a plethora of puppies at Sawbill. The main pup is, of course, Hank. In addition to stealing all of our hearts, Hank has also doubled in size since he's been here. That makes him a little too big to play with the terriers, but luckily, he's had some more appropriately sized playmates visit. First is Huckleberry (also known as Huck), an English Springer Spaniel puppy about three months older than Hank. Most of the time Huck lives in Montana with his owners, Clare Hansen and Dan Shirley, but he came with them on a visit over July 4th. There's also Ernie, an adorable yellow lab mix who has been up on a few visits this summer with his owners, Patrick Nash and Katie Nulicek. Both dogs have had a great time playing with Hank, and we've loved seeing them romp together! – Britta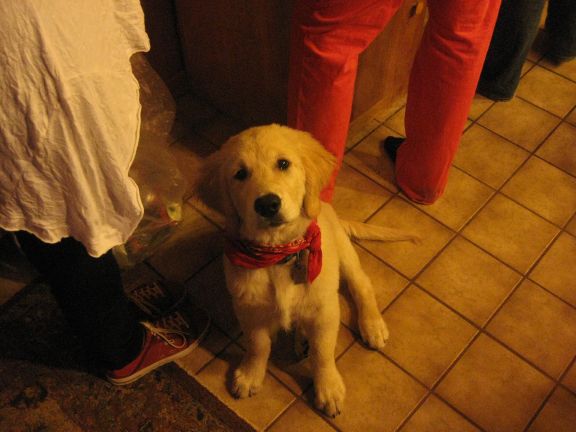 This is a current photo of Hank, all dressed up for Christmas in July. What a handsome pup! Photo by Jessica Hemmer.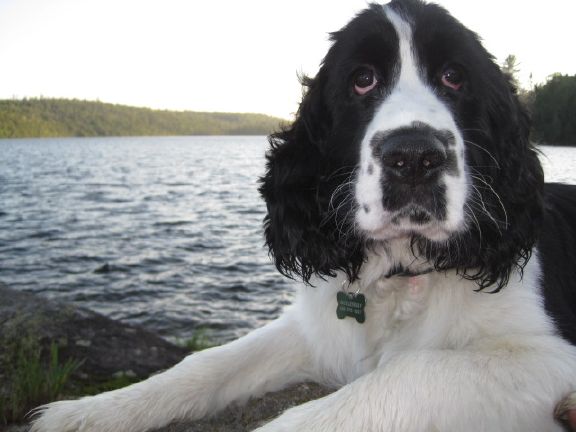 This is Huckleberry, looking majestic while on a recent canoe trip. Photo by Clare Hansen.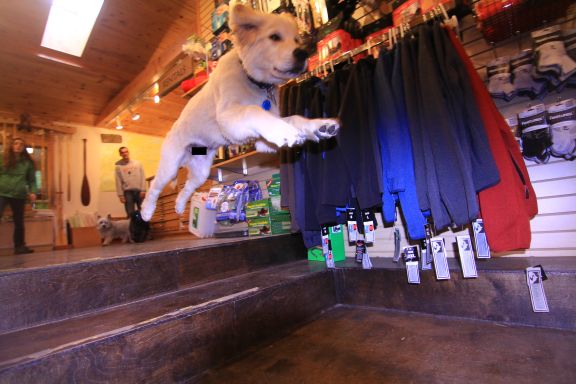 It's a bird, it's a plane, it's . . . Hank Anders Hansen! Hank leaps through the air in hot pursuit of his prey, the elusive bear rope. Photo by Carl Hansen.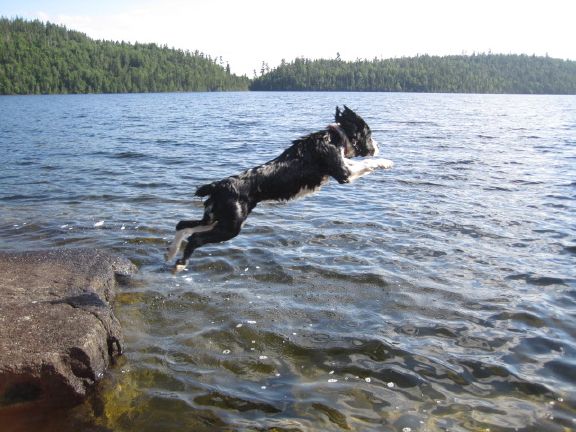 Huck demonstrates an advanced jumping technique, the Into the Water Leap (you can imagine the splash that followed)! Hank hasn't mastered this skill yet, but we're hoping he'll soon follow his canine companion's example.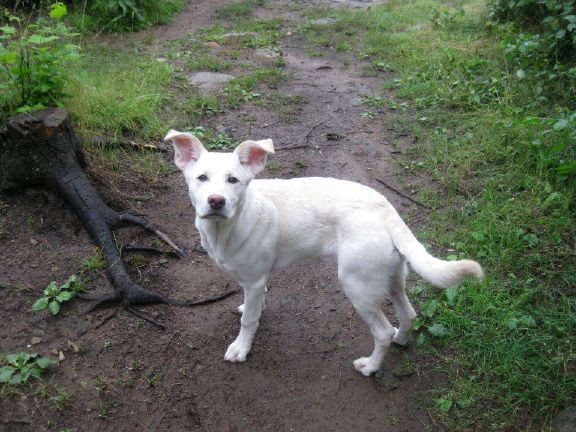 Oh, Ernie and his Yoda ears are so cute! Ernie had a great time on his canoe trip, but he got sick from eating pancake batter that had been improperly disposed of by previous campers. Remember, dispose of waste properly- you don't know who might come to eat it!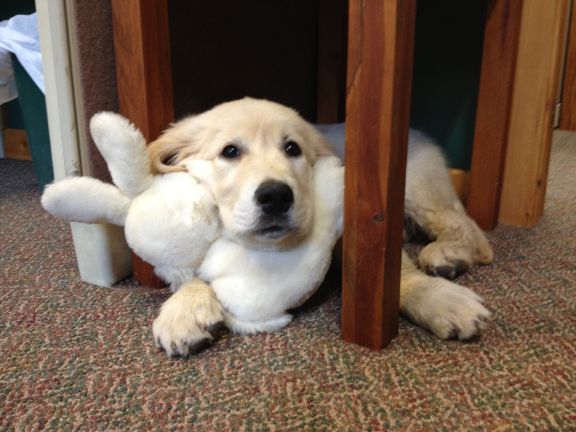 Hank gets pretty tuckered out at the end of the day!