7/29/13 – JJ, the border collie that was lost south of Cherokee Lake on 7/17/2013, was seen by a canoe party on the far northwest side of Sawbill Lake at noon on Monday, July 29th. They were eating lunch at a campsite, when the dog appeared in the site. When they called to him, he ran off, headed south.
If you are paddling on Sawbill, or nearby lakes, please keep a sharp eye out for JJ. – Bill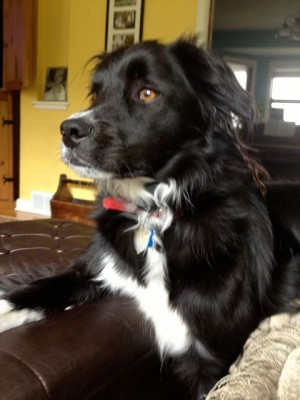 He is extremely skittish, so should be coaxed to yummy food very gently.