11/22/13 –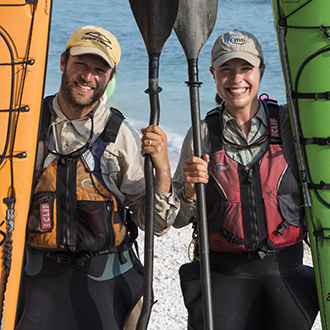 Dave and Amy Freeman, Sawbill's wonderful and experienced guides, have been nominated to be National Geographic's Adventurers of the Year. There is a very nice interview with Dave on the National Geographic website.
We are thrilled to have Amy and Dave as our Sawbill guides, offering both guided day and overnight trips in the BWCA Wilderness. Dave worked for us as a crew member in high school and college. After he met Amy, they started guiding for us. I think it's safe to say that they are the most experienced canoeing guides in the world. They are also two of the nicest people I know.
To become National Geographic Adventurers of the Year, Dave and Amy need to collect votes from the public. Voting for them does not require any registration or revealing your email address. You can just go to the voting site and vote. You are allowed to vote once a day. Voting continues until January.