11/30/13 – Quiet times have descended on Sawbill. Winter seems to be here for the long run. The snow is 8″ deep in the woods and the lakes are safely frozen. – Bill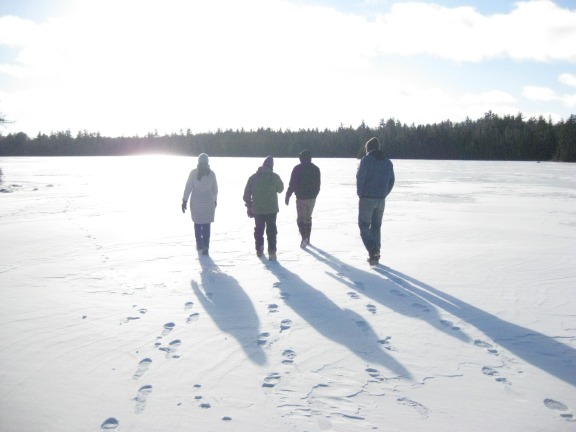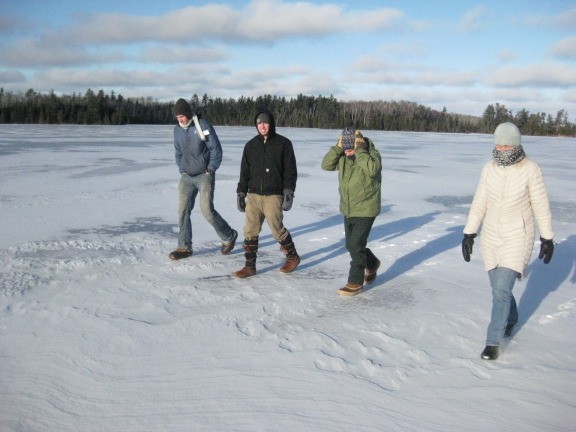 These two pictures were taken last weekend, before we had much snow on the ground. Lower l-r: Leif Gilsvik, Nils Anderson, Dan Seemon and Cindy Hansen.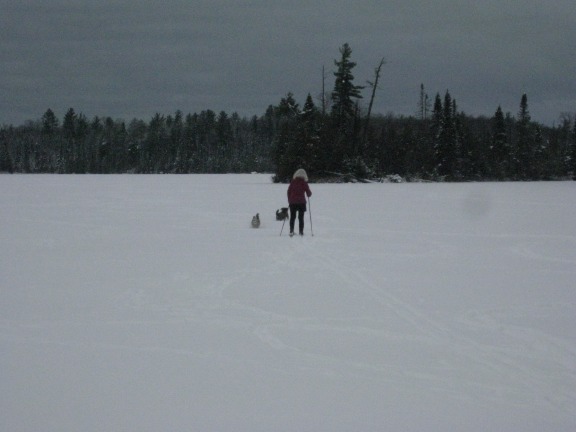 This was taken yesterday. It was our first ski up the lake for this season.
Mike Mazzoni, long time Sawbill customer, wrote this beautiful blog post celebrating his family's long association with the BWCA Wilderness. The Mazzoni has a long tradition of Sawbill canoe trips.
Here are the November 28th edition and the November 21st edition of the Cook County West End News from WTIP, North Shore Community Radio.