1/2/14 – Cindy and I recently returned from a lovely trip west for the holiday season. I visited my son, Adam Hansen, in San Francisco, where he now resides. Adam and I then joined Cindy at daughter Clare Hansen's house in Missoula, Montana to celebrate Christmas.
A big thanks to Sawbill crew member, Nils Anderson, for business, home and dog sitting for us.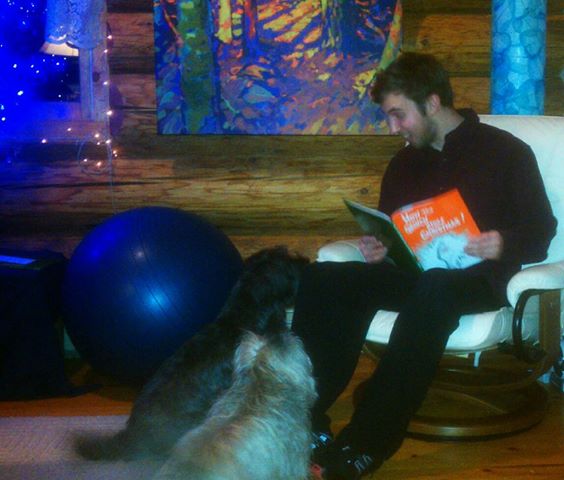 Nils reads "How the Grinch Stole Christmas" to the terriers on Christmas Eve. He may have been alone for a few too many days at this point…?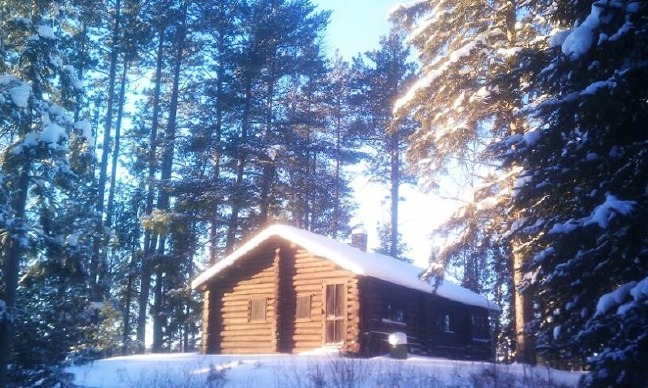 Nils also snapped this picture of the "Sawbill Guard Station" Forest Service cabin.
It has been chilly here since we got home. Last night hit -31 F. – Bill
Here are the Cook County West End News segments for 1/2/14, 12/26/13, and 12/19/13 from WTIP, North Shore Community Radio. – Bill