1/15/2013 – Long time Sawbill paddler, Helen Illich, sent along this beautiful colored pencil drawing that she made one rainy morning on Cherokee a couple of years ago. – Bill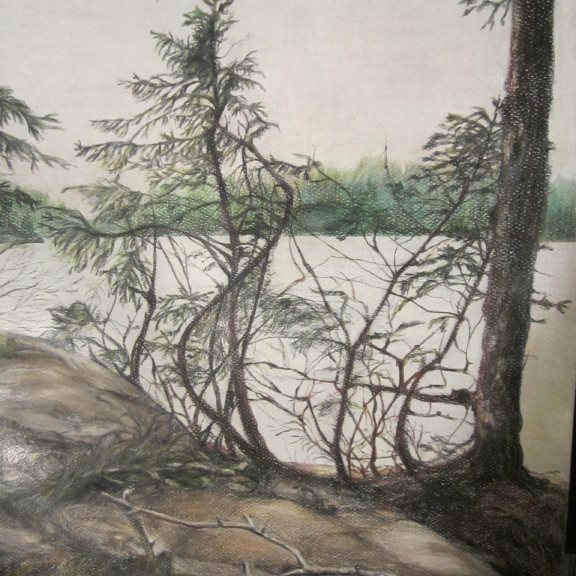 Cherokee Lake from a rainy campsite by Helen Illich.
Here is last week's edition of the Cook County West End News from WTIP, North Shore Community Radio.