5/5/14 – The ice on Sawbill Lake remained at 22″ this morning. Yesterday didn't turn as warm as predicted. When the sun came up this morning, it revealed the woods covered with a fresh layer of snow. It was just enough to cover the ground and trees, but discouraging, none the less. – Bill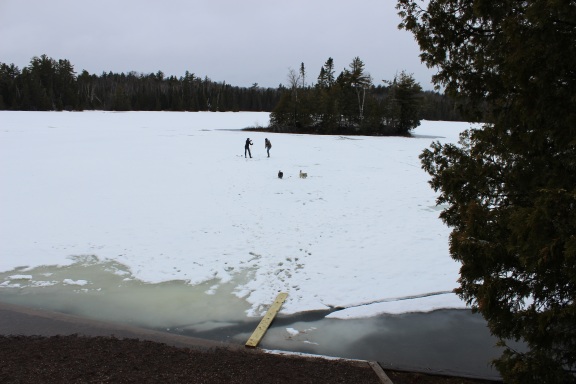 Fresh snow covers ice that is still quite safe for walking.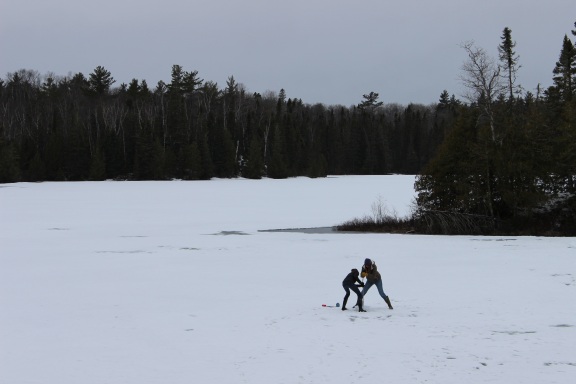 It still takes significant effort to drill a hole.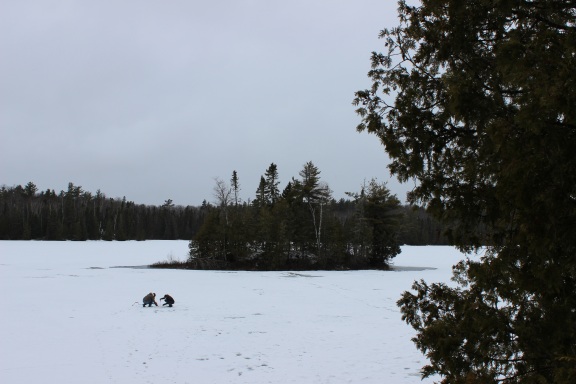 Careful measurement is made by our resident scientists, Jessica and Carla.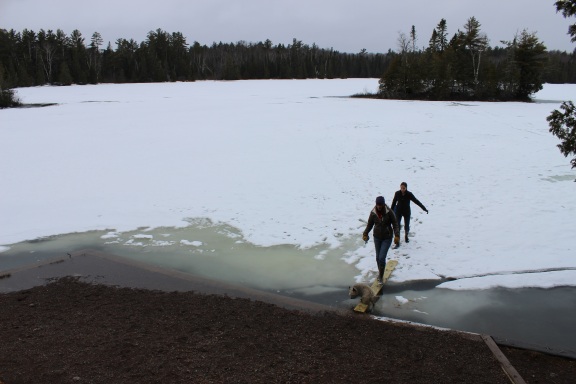 (PHotos by Nils John Anderson)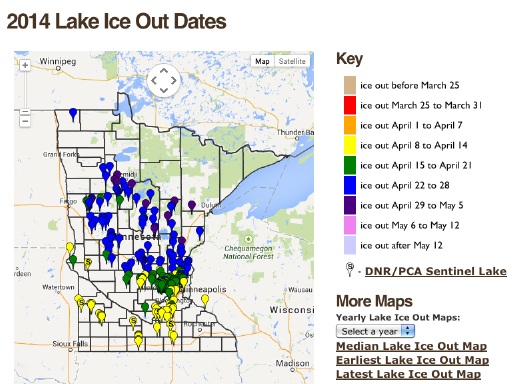 Here is a screenshot of ice-out dates this year from the Minnesota DNR. It's interesting how the ice departs in a northwesterly direction.